Hey Guys.
I can't believe that May is here already. It feels like it was just yesterday that I was saying 'I can't believe its April already'. This year has been running very fast and I am struggling to catch up with it.
April was once again a busy and one of the best months of my life. Yeah, I am not liking the summer and the heat but everything else has been beautiful.
Catching Up with Friends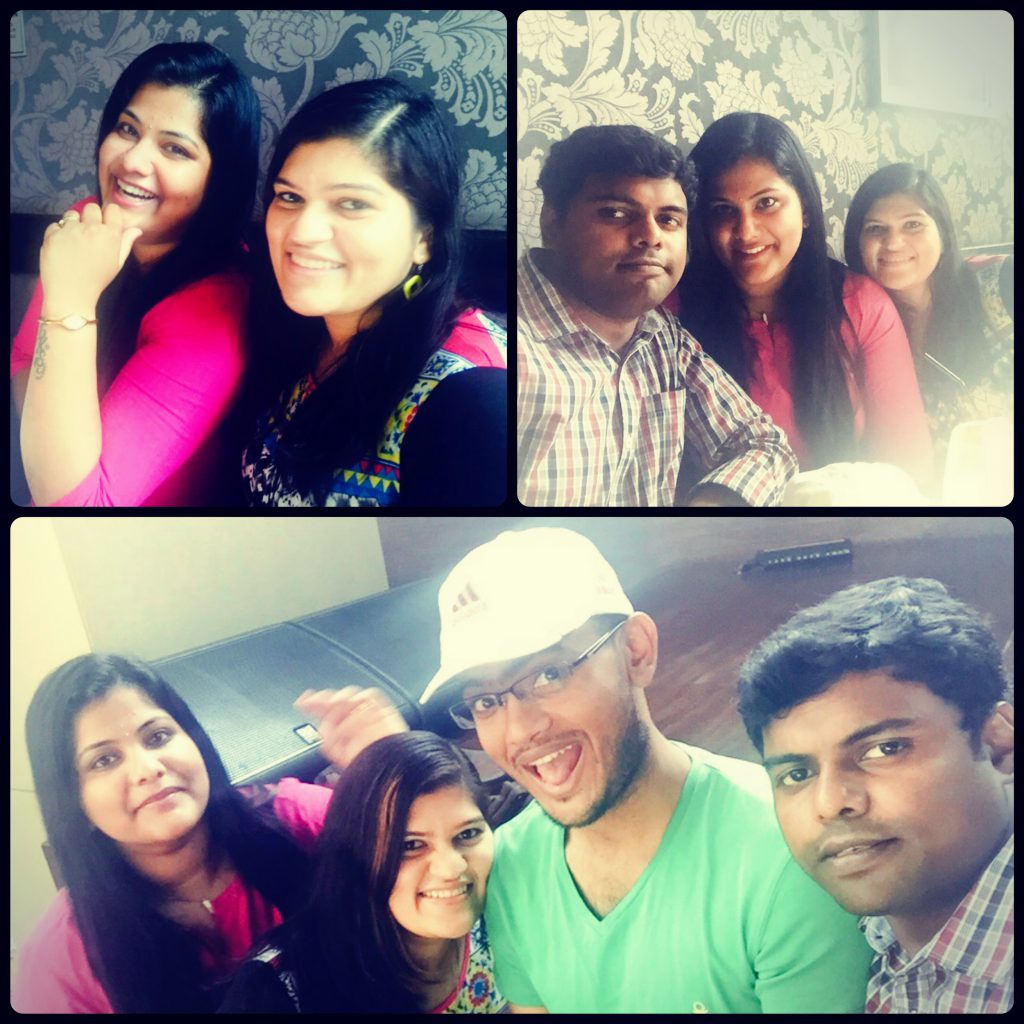 In the month of April, I finally found time to catch up with my friends over drinks. Meeting them made me realize of how much I missed just hanging out with them and chatting away. I need to go out more often.
Fostering a Pup
One day I and Cnu found a pup lying in front of my home. It was shivering, hungry and scared. We decided to take her in and take care of her for few days and then put her up for adoption. We didn't think that we were ready to have a fur baby. The pup stayed with us for 2 days and we named her BEE. We were just contemplating on adopting her when our neighbors beat us to the punch. Now BEE stays in the apartment opposite to us under another name. I miss HER.
Family Time
I and Cnu spent the month of March buying furniture and decorating our home. We dint allow anyone to come over in March as we wanted to display our brand new home in style. So we spent the April month inviting our families over for lunch. It was super fun to cook for them and just hangout. I got to know Cnu's family better and he mine.
Hanging Out With SIL
My sister in law moved back to Hyderabad this month. And I finally got to spend some quality time with her. She came over to stay at our place for a few days and she is the sweetest soul out there. We also celebrated her birthday in April. When I fell sick this month and she was the one who took care of me like a baby. She is the best SIL a person could ask for.
3 Month Anniversary
This April Cnu and I celebrated our 3 month anniversary. I can't believe that I have been married for 3 months. The feeling hasn't still sunk in for me. Anyways, as 30th of April fell on a weekday we decided to celebrate our anniversary a couple of days early and went out on a date night. It wasn't anything fancy but watching Avengers 2 as a part of celebration was awesome.
Blog Relaunch
The best part of April for me was relaunching my blog. After lots of procrastinating I and Cnu finally finished the new look in April. I loved the new look but something felt lacking and my friend Mith came to my rescue. Mith does these awesome illustrations. And when I approached her about what I wanted she came up with an idea in matter of minutes and design in days. Mith's illustration in the header gave the blog the much needed oomph. Thanks Mith. Guys check her out here. She does fantastic art.
Impromptu Night Drive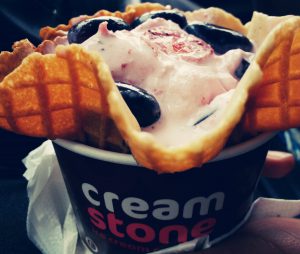 This summer has been freaking hot. Even going out for a while seems like an ordeal forget going on drives. But in the month of April there were few days when the sun took a leave and clouds filled the sky. On one such night, when the cool breeze beckoned us out, we dared to venture out on an impromptu night drive. While we were going towards our destination we decided to invite my SIL and BIL along. We went on a very short drive and had ice creams at one of our favorite places.

I managed to read 2 books this month. It's nowhere close to the target I had set for myself but given that I had read only 2 books from Jan-Mar it dint feel so bad.
The BFG by Roald Dahl – The first book I finished in the month of April was The BFG by Roald Dahl. Unlike many people I dint grow up reading Dahl, in fact I read my first Dahl book 'Matilda' last year and fell in love with it. So I decided to pick up yet another Dahl book this year and I loved The BFG, though not as much as Matilda. The BFG is pretty fantastic book with an engaging story and brilliant characters. I adored the feisty Sophie and The Big Friendly Giant. The bond that forms between these two is sweet and touching. Roald Dahl's writing is delightful and filled with dark humor. The quirkiness and the broken language of BFG makes the book very engaging. I won't say this is my favorite Dahl but I did love it.
4 Stars.
Still Alice by Lisa Genova – The best book I have read this year. I will do a book and movie review soon.

I watched 12 movies in the month of April. I will do a separate movie wrap up soon but my 3 favorite movies of the month are –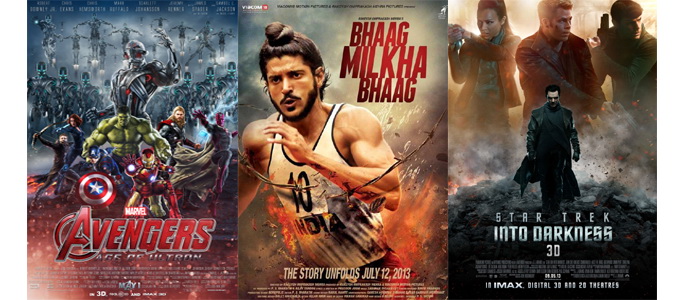 Wild Indonesia – Nat Geo Wild is currently favorite channel of Cnu and I. They have few of the best shows and the quality of HD channel is breath taking. The show that we put alarms for, stayed home to watch was Wild Indonesia. The one hour long 4 episode series was mesmerizing, intellectual and treat to the eyes. And I am excited for Wild Columbia this month.
Tanked – Initially I wasn't a fan of this show. I watched it just because my husband loved it but now I am loving the show too. The aquarium designs that they come up with in this show are mind blowing. The show is interesting, funny and creative.
Monk – I have always loved Monk. It was one of my favorite shows while growing up and I wanted to share this show with Cnu. We got through 2 seasons of the show in April.

These are Top 5 songs I listened to according to my iTunes.
1) My Songs Know What You Did in the Dark – Fall Out Boy
2) 99 Problems – Hugo
3) Shehar – Coke Studio India
4) Hooked on a Feeling – Blue Swede
5) The Scientist – Coldplay
Monthly wrap-ups will be a monthly feature on my blog from now on.
So, what have you guys been up to in April.