I credit Oscars for piking my interest in my Red Carpet events. It was when Leonardo DiCaprio was nominated for Best Actor award for Blood Diamond that I sat down to watch the entire show in hopes to see Leonardo DiCaprio win. While that didn't happen I fell in love with the gowns that Penelope Cruz and Beyonce donned and rest as they say is history.
This time too I woke up early in the morning to catch the event, though I missed the red carpet this time Leonardo DiCaprio winning made my day.
Coming to the Red Carpet I think there were a few hits and a few misses and many mehs. Here are few of my favorites from the 2016 Oscars Red Carpet.
Lady Gaga (Honorable Mention)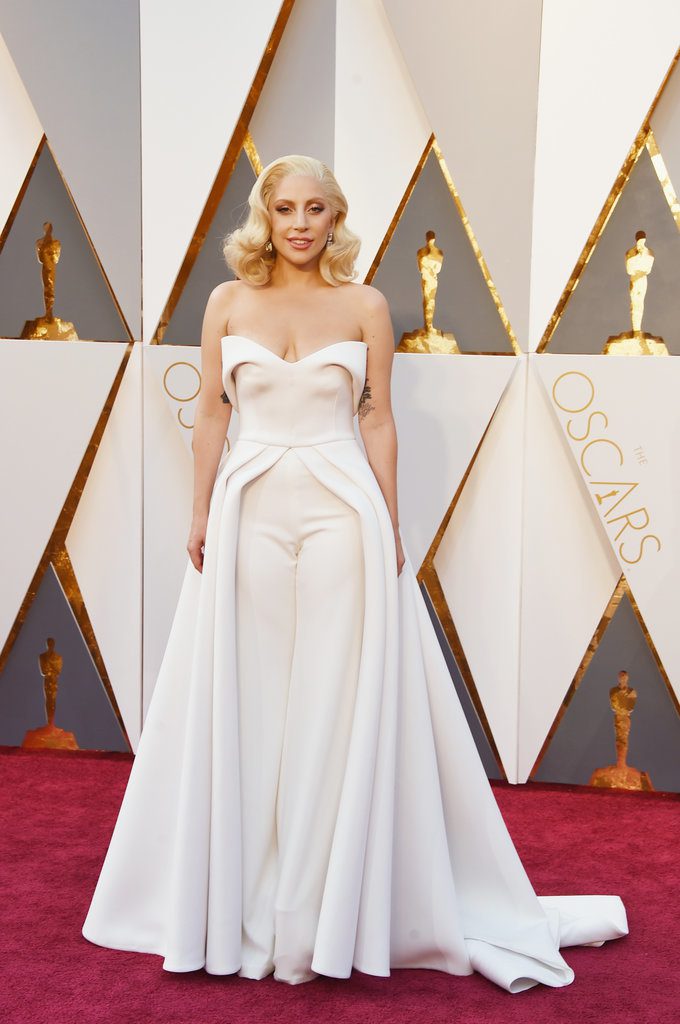 I am loving this glamorous Lady Gaga. Her fashion sense has always been unique and this Brandon Maxwell pants show that dresses aren't the only way to look FAB on red carpet.
10. Margot Robbie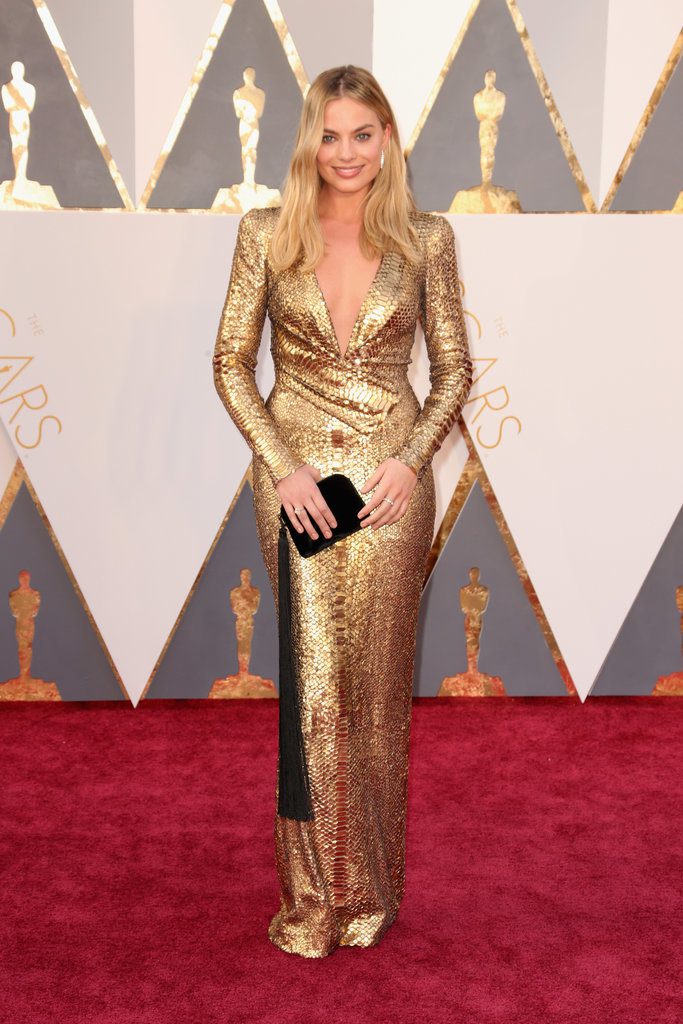 Bling! And so beautiful. This Tom Ford dress seems like the perfect representation of the Oscars. And that black purse with that tassel… perfect.
9. Brie Larson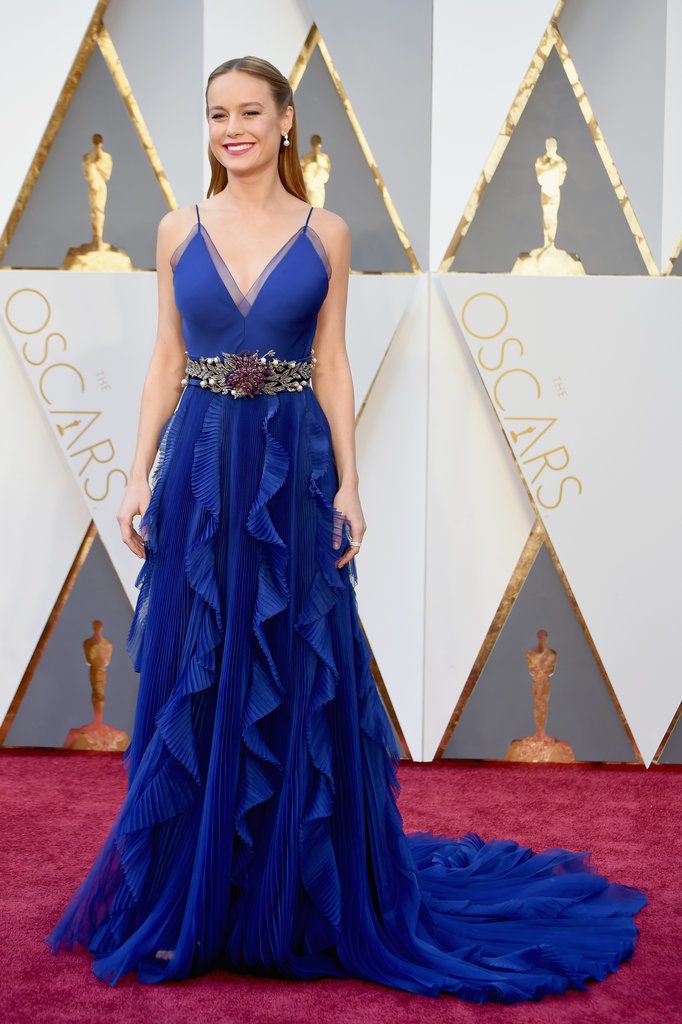 This bold lapis blue custom Gucci by Alessandro Michele is something that Brie Larson will be glad she wore on the biggest night of her of life so far. That waist-defining belt makes a great statement.
8. Alicia Vikander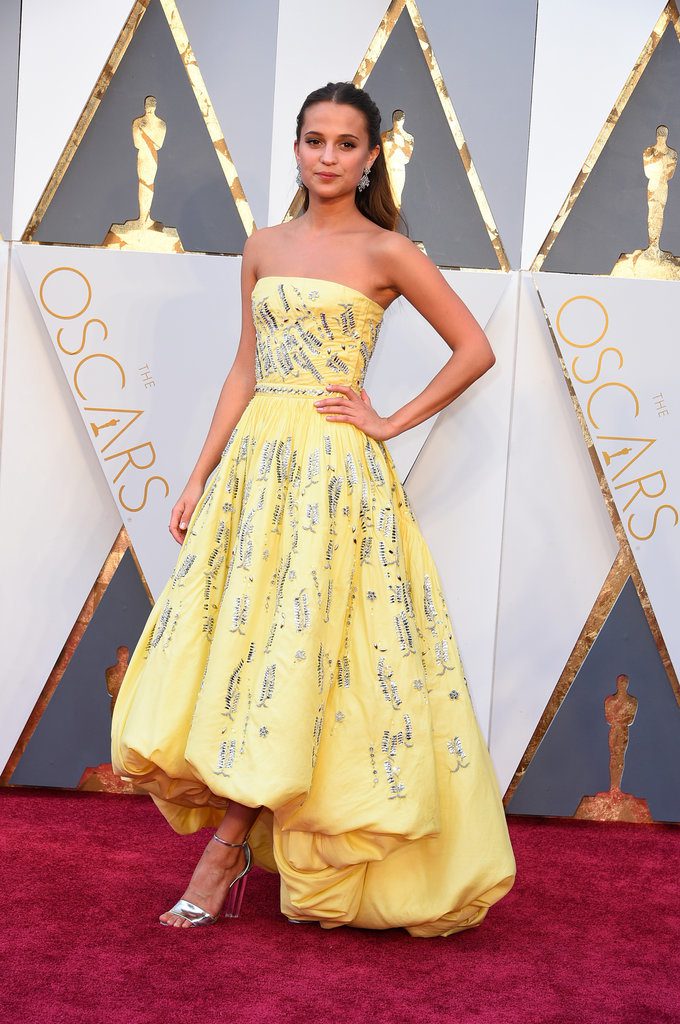 This Louis Vuitton ball room gown gave me a Beauty and Beast flashback in a very good way. Alicia Vikander in this dress is a modern day Princess Belle… beautiful.
7. Jennifer Garner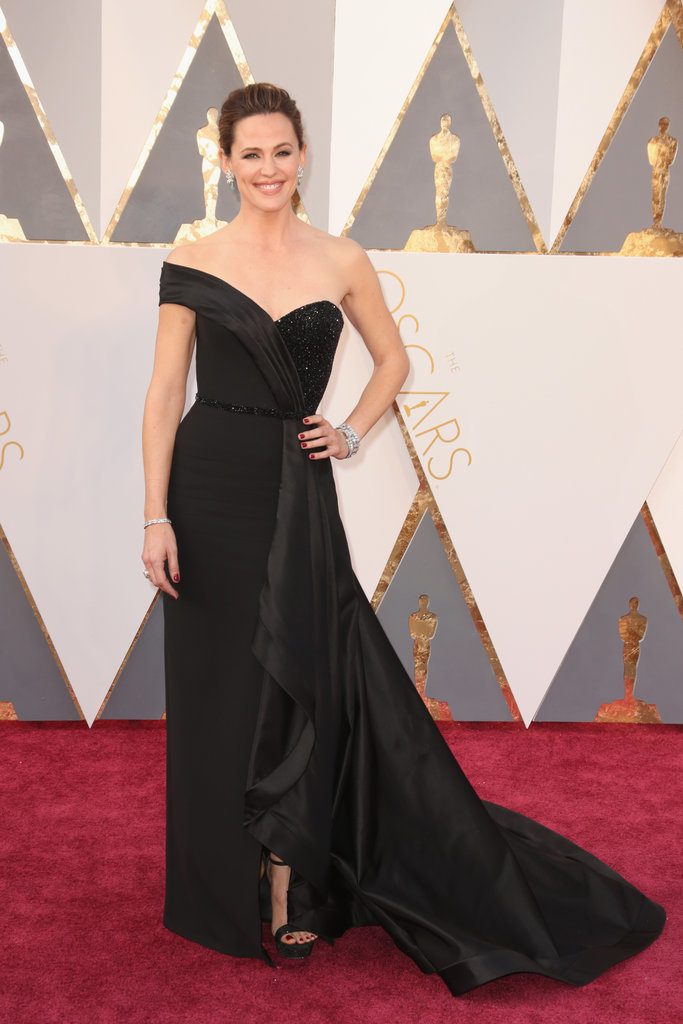 In this custom made gown by Atelier Versace Jennifer Garner looks like a glamorous goddess. The make-up and hair are on point. The newly single beauty will have suitors lining up for her now.
6. Rachel McAdams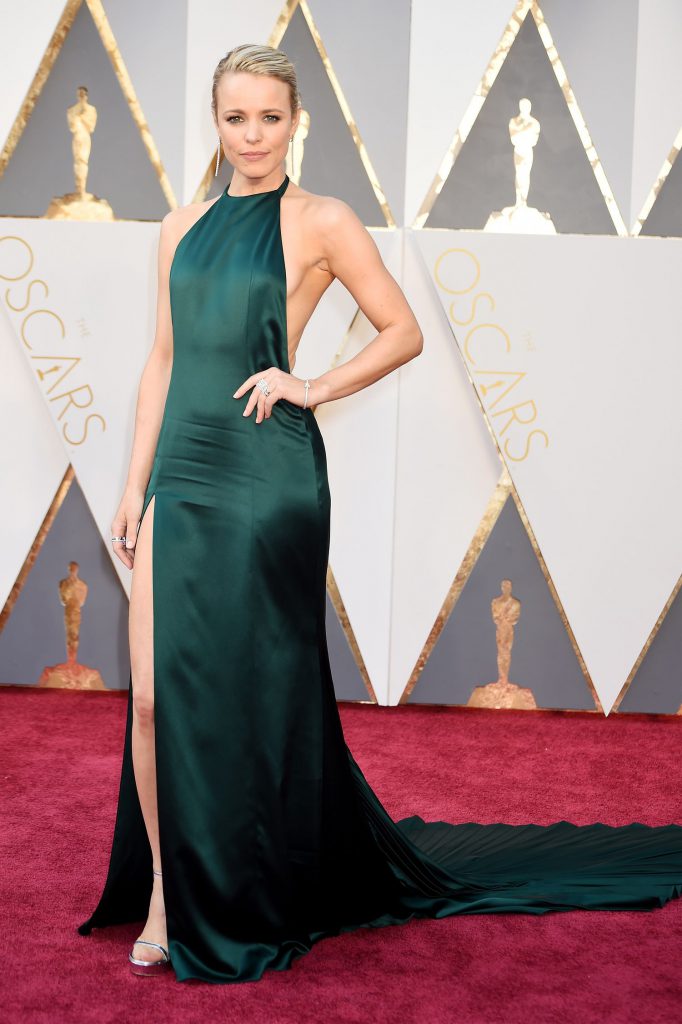 Ok, I will admit I have a soft spot for Rachel McAdams and think she looks gorgeous. Tell me, am I wrong? Doesn't this August Getty Atelier dress doesn't make her look breathtakingly SEXY?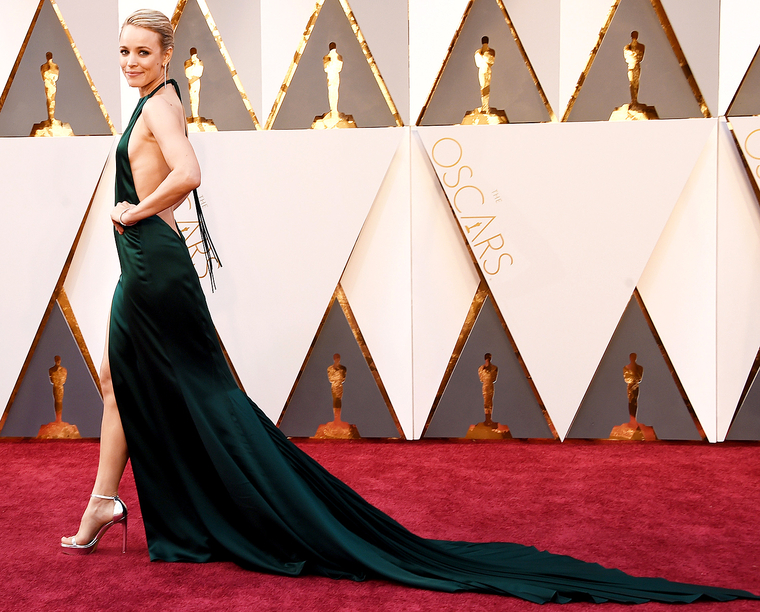 5. Saoirse Ronan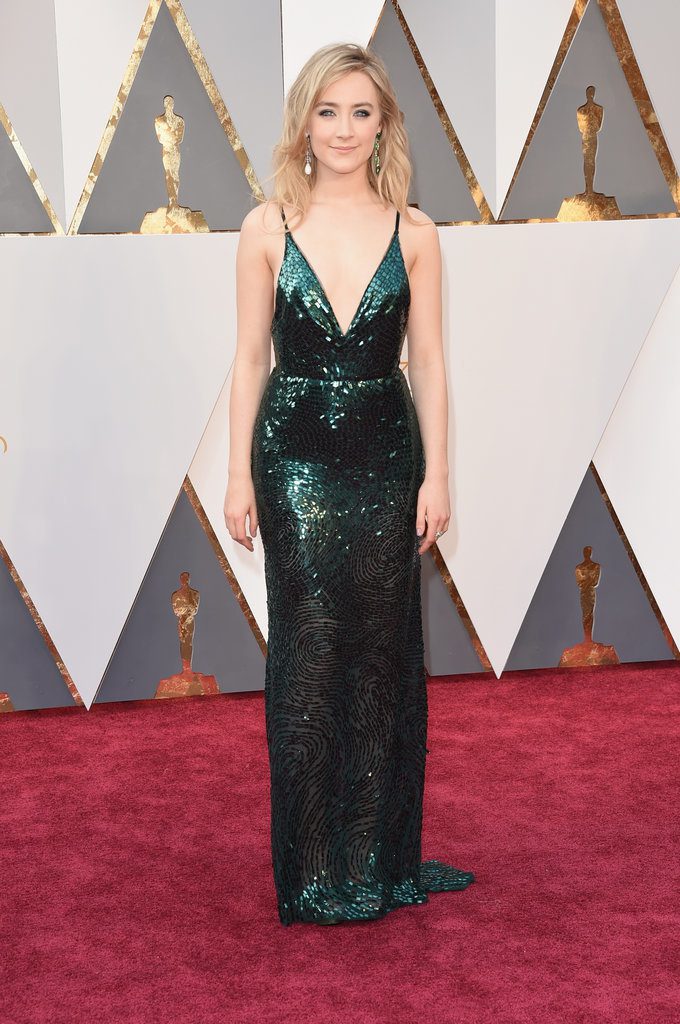 I didn't even know who Saoirse was before I saw 'Brroklyn'. After that movie I am fan and thought she is very pretty. And Saoirse in this custom Calvin Klein dress proves that I was right. She is a BEAUTY and this dress just enhances that.
4. Cate Blanchett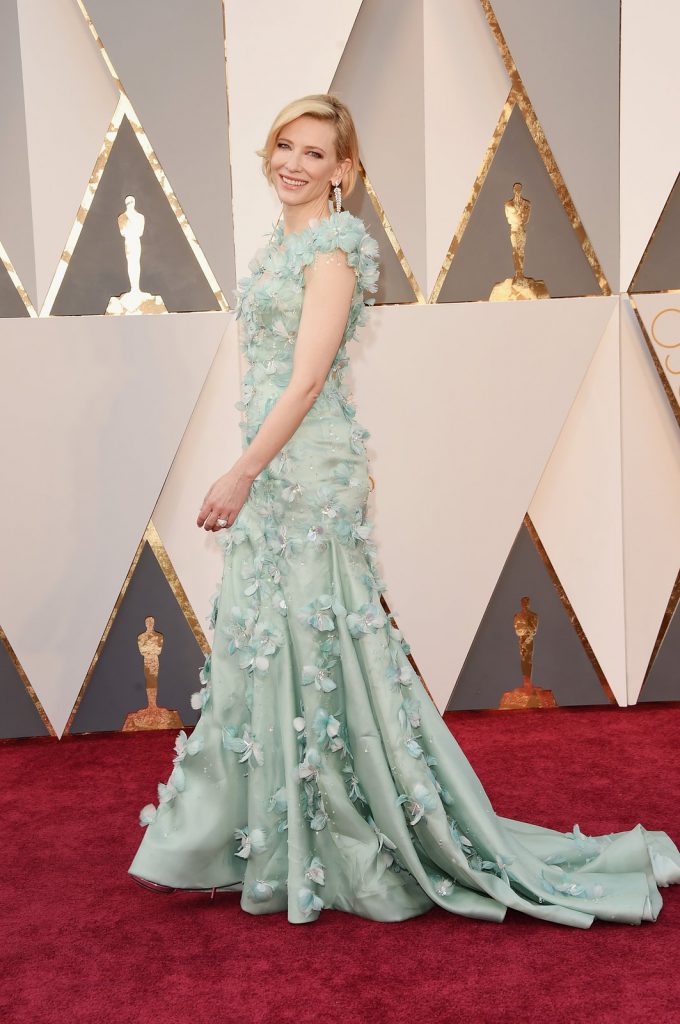 When I first saw Cate Blanchett in this teal Armani dress with teal and pink feathery flowers I didn't like it. I thought the flowers were a bit too much but as the night went on I liked the dress more and more. And I thought the flowers were just perfect. I am kind of sure that by the time this post is posted I will love this dress even more.
3. Naomi Watts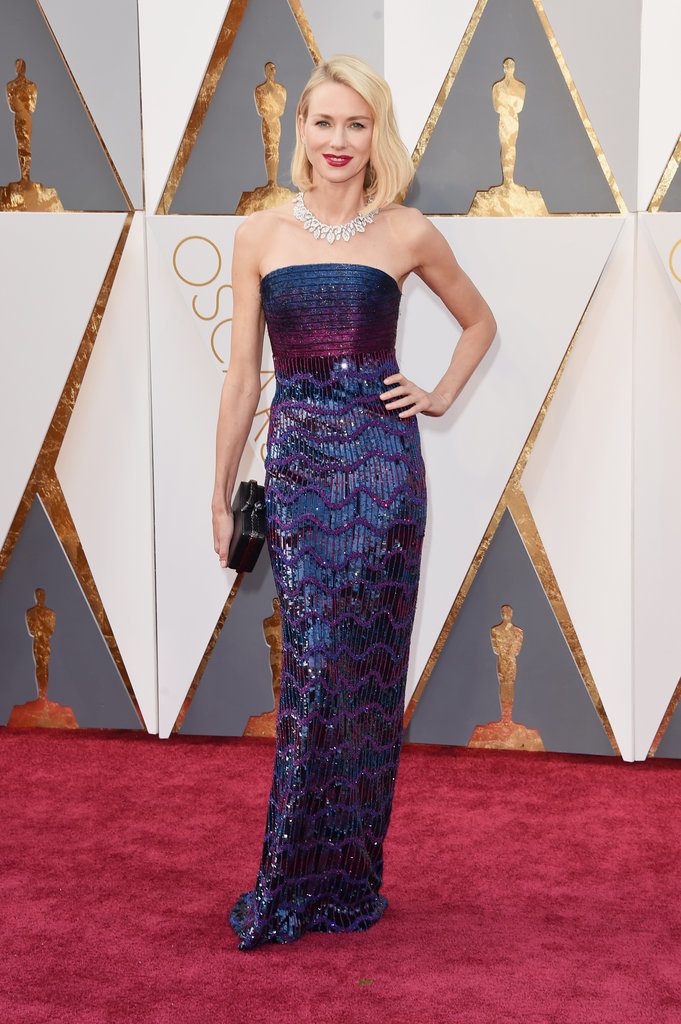 This Armani Prive dress with that color and beads shouldn't have worked according to me but it does… it so does. I guess Naomi Watts beauty, her make-up and on point accessorizing doesn't hurt either.
2. Priyanka Chopra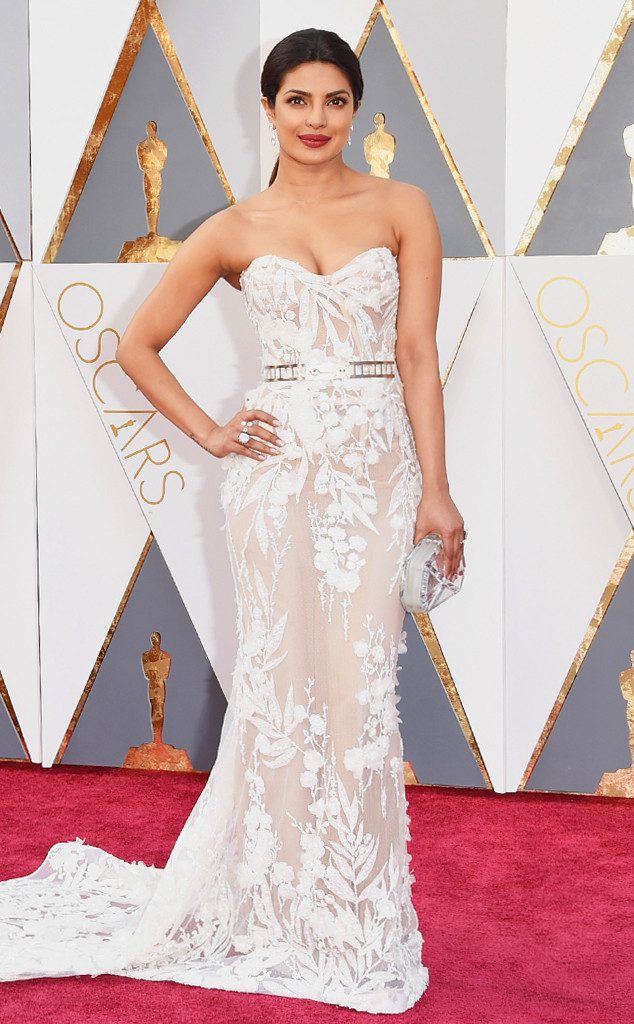 Yes, I am partial. Yes, I think PC in this Zuhair Murad dress looked nothing less than a SEXY DIVA that she is. Yes, I think this look is perfect. I am glad that she added that belt to make the dress more appealing and less bridal.
1. Charlize Theron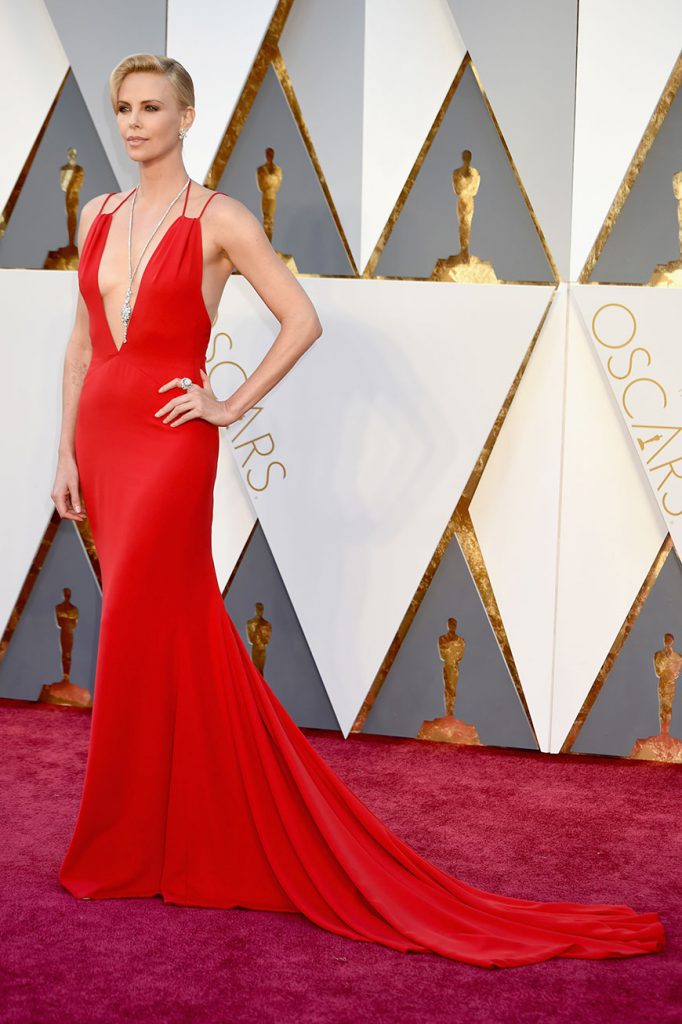 In this plunging red Christian Dior gown Charlize truly looks statuesque and gorgeous. One look at her and I bet anyone would fall in love.