I just love the award nights. I love how the celebrities are all dressed up putting their best smile forward, walking on the red carpet, posing for the cameras, showing off few of the best (sometimes worst) designed dresses. And yesterday was the 'Mother of all awards – The Academy Awards', so how could I miss it? So, like every year this year too I woke up early to catch the show and I loved it. I loved few dance performances, Neil Patrick Harris opening performance was amazing (I love this guy) and finally and most importantly I loved few of the dresses.
So, here are my favorite and not so favorite dresses.
Sandra Bullock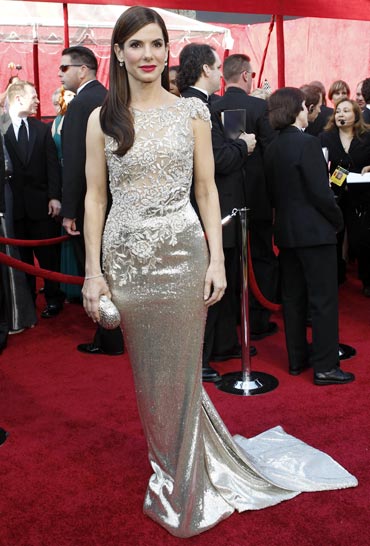 It was so her night wasn't it? She was not only one of the most gorgeous looking actresses on the red carpet but also stole the show by winning the best actress award. She looked picture perfect with the Marchesa column gown.
Demi Moore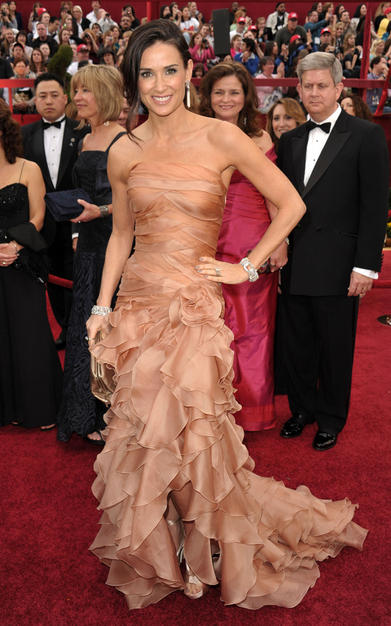 Can anyone look at her and say that she is 47? She looks so gorgeous in Versace gown. Looking like this, she could make any young actress run for their money. I love the dress and its now one of those dream dresses of mine.
Rachel McAdams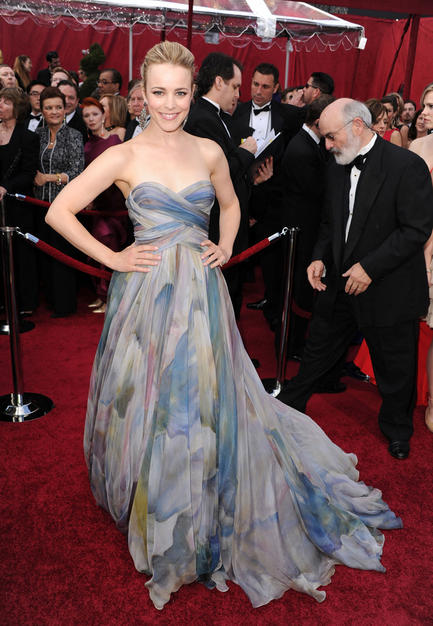 I generally don't like big prints but this Elie Saab number makes me think otherwise. Or then again may be it's because of Rachel the gown is looking amazing.
Jennifer Lopez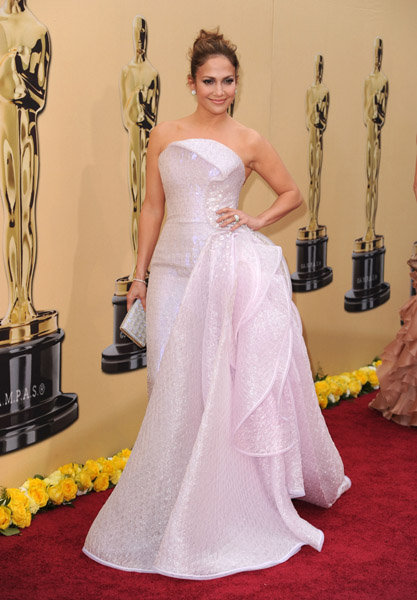 Yeah, I have a soft corner for her and I love her! But that has nothing to do with the fact that she is looking just 'WOW' in this pink Armani dress. She was looking like the diva that she is. The best part of the dress is the cascading ruffles.
Cameron Diaz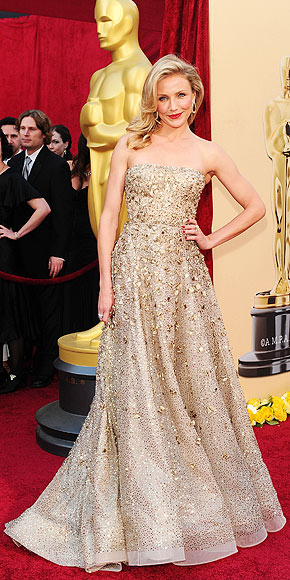 Isn't she looking fabulous in this golden Oscar de la Renta gown? I love the way she accessorized the whole dress with a diamond ring, side swept hair and her bold red lipstick and nail polish.
Penelope Cruz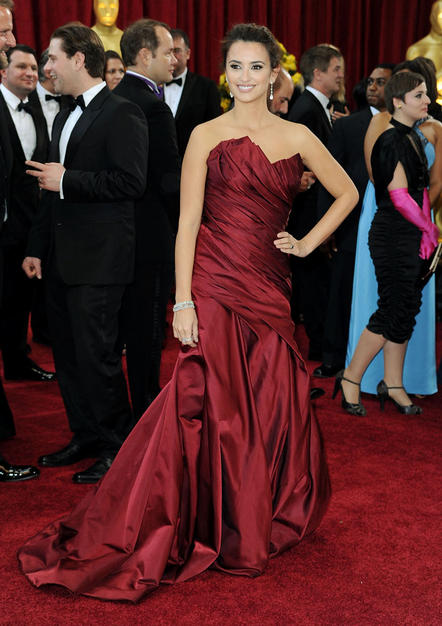 This gown by Donna Karan is so so so amazing! And who better to wear it than Penelope Cruz? The nude look so totally works on her.
Now, coming to the dresses I dint much.
Kate Winslet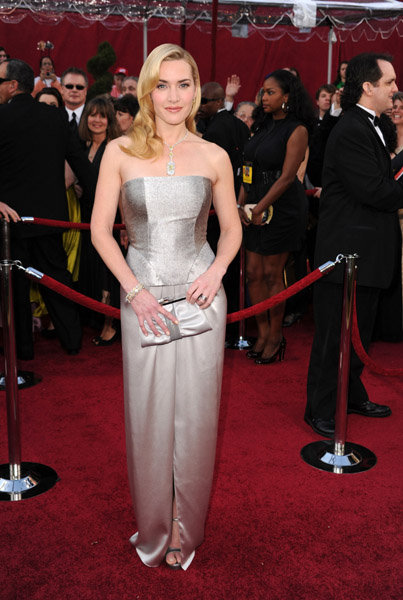 I absolutely hate putting her here. She is my all time favorite and also according to me a breath taking beauty. This dress by Atelier Yves Saint Lauren dint make her look like the stunning beauty that she is.
Sarah Jessica Parker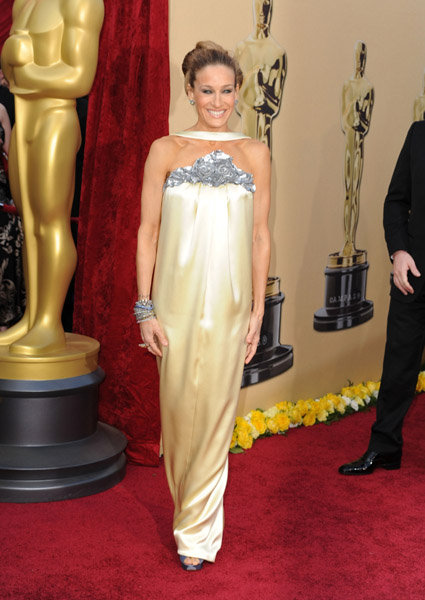 Everything about this citrus colored Chanel couture gown seems so wrong to me. There is nothing in this look that works for me.
Charlize Theron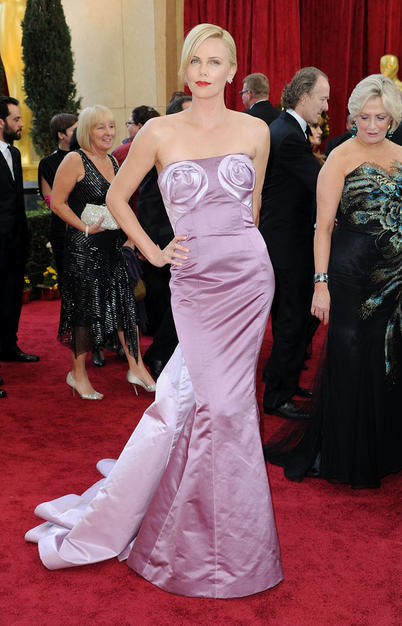 What was she thinking wearing this lilac Christian Dior piece with rosettes on her bust? This one is a big NO NO to me.
Zoe Saldana
She wore a piece by Givenchy couture. I love the sparkling bodice and also ruffled tulle but they just don't look good together.
Vera Farmiga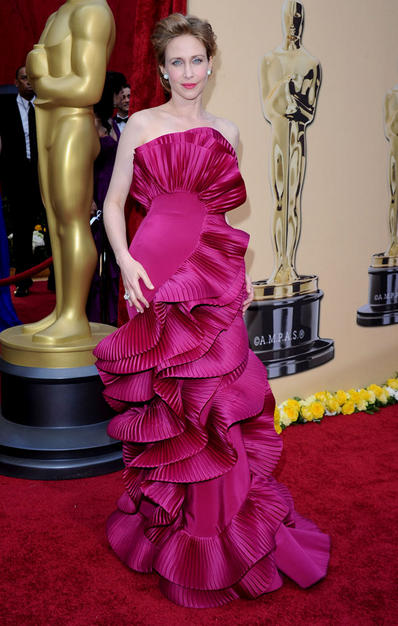 This ruffled Marchesa gown is not my cup of tea at all. Its way too much ruffled.
Out of all the men I think Jake Gyllenhaal and Bradley Cooper looked Awesome.
I generally love anything that George Clooney wears but the hair was not something I liked.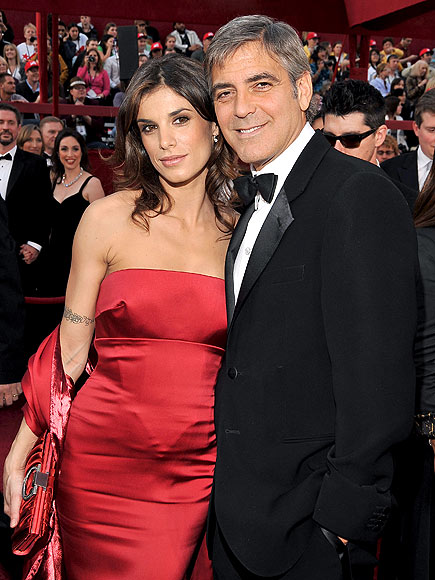 Whom did you guys like and dislike?
PS – I know this is kinda late but i wrote this as soon as i saw the show but couldn't find perfect pictures. So had to wait :(.