You guys by now know that I a movie buff and love watching movies. What you guys might not know is that, I use way too many quotes (dialogues) from movies in real life. So when Neha tagged me asking to list down my favorite dialogues from Hollywood or Bollywood, I was excited… where else would I get to list those dialogues that I end up using in my vocab or like a lot? But that tag was a contest and I am not interested to participate in it and besides I think its over. So, I would be breaking all rules here (sorry Neha) and just jot down my 10 favorite lines from English and Hindi movies.
Here I go –
Bollywood Lines –
1) Hamare ek pair future mein, ek pair past mein, tabhi to hum present pe moot rahe hai – RDB.
2) Kya kar raha hain yaar, mard ban, be a man! – Dil Chahta Hai.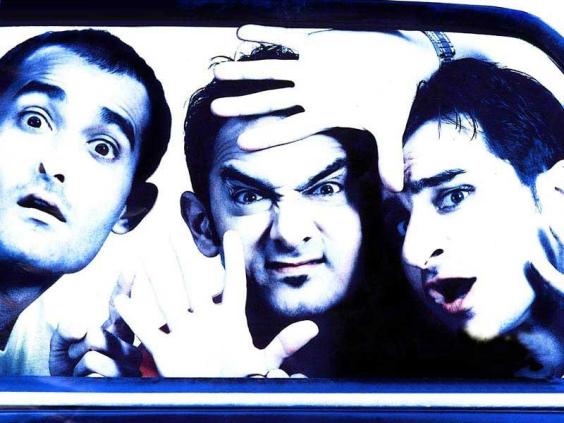 3) Aage jo hone wala hai, uspar kisi ka control to hai nahi. Toh main apni dil ki baat sunti hoon, taaki age jaakar main kisi ko blame nahi karoon ki, 'bhai teri wajah se meri zindagi  kharab ho gayi' , meri zindagi jo bhi hogi mujhe pata hoga ki mari wajah se aisi hai. Toh i'll be happy – Jab We Met ( It is so so hard pick one dialogue from this movie, there are so many good ones).
4) Bade Bade Deshon Mein Aisee Chhoti Chhoti Baatein Hoti Rehti Hain – DDLJ.
5) Teja main hoon, mark idhar hain – Andaz Apna Apna.
6) Yeh haath, mujhe de de thakur – Sholay  (This movie is filled with such brilliant dialogues which I end up using a lot).
7) I can talk English, I can walk English, and I can laugh English because English is a very phunny language. Bhairoñ becomes Byron and Byron becomes Bhairoñ because their minds are very narrow – Namak Halaal.
8 ) Fan chalu kar
A/C is on sir.
Kya bola?
Munna wo keh raha hai ke AC chalu hai.
Haan to usko bol ke moonh idhar ghumaye – Rangeela
9) Mogambo Khush huwa – Mr. India (A Classic dialogue eh?)
10) AB: Mere paas gadi hai banglaa hai bank balance hai.Tumhare paas kya hai?
SK: Mere paas maa hai –   Deewar.
This eggactly isn't a dialogue but I just couldn't resist to not post chatur's speech from 3 Idiots! The whole speech is hilarious!
[youtube TACCbT7sC7M]
Hollywood Dialogues –
1) "I'd like to share a revelation I've had during my time here. It came to me when I tried to classify your species. I realized that you're not actually mammals. Every mammal on this planet instinctively develops a natural equilibrium with their surrounding environment, but you humans do not. You move to an area, and you multiply, and you multiply, until every natural resource is consumed. The only way you can survive is to spread to another area. There is another organism on this planet that follows the same pattern. Do you know what it is? A virus. Human beings are a disease, a cancer of this planet. You are a plague, and we … are the cure" – The Matrix
2) Do I really look like a guy with a plan? You know what I am? I'm a dog chasing cars. I wouldn't know what to do with one if I caught it! You know…I just do things… – The Dark Knight
3) You don't throw away a life just 'cause it's banged up a little bit – Seabiscuit
4) I don't want to be a product of my environment. I want my environment to be a product of me. Years ago we had the church. That was only a way of saying – we had each other. The Knights of Columbus were real head-breakers; true guineas. They took over their piece of the city. Twenty years after an Irishman couldn't get a fucking job, we had the presidency. May he rest in peace. That's what the niggers don't realize. If I got one thing against the black chappies, it's this – no one gives it to you. You have to take it – The Departed. (The movie that opens with such lines can be nothing but brilliant).
5) Ed Masry: What makes you think you can just walk in there and take whatever you want?
Erin Brockovich: They're called boobs, Ed – Erin Brovkovich.
6) It was right then that I started thinking about Thomas Jefferson, the Declaration of Independence and the part about our right to life, liberty and the pursuit of happiness. And I remember thinking: How did he know to put the pursuit part in there? That maybe happiness is something that we can only pursue. And maybe we can actually never have it, no matter what. How did he know that? – The Pursuit of Happyness
7) The funny thing is, on the outside, I was an honest man, straight as an arrow. I had to come to prison to be a crook – The Shawshank Redemption
8 ) Lt. Dan Taylor: Have you found Jesus yet, Gump? Forrest Gump: Uh, I didn't know I was supposed to be looking for him – Forrest Gump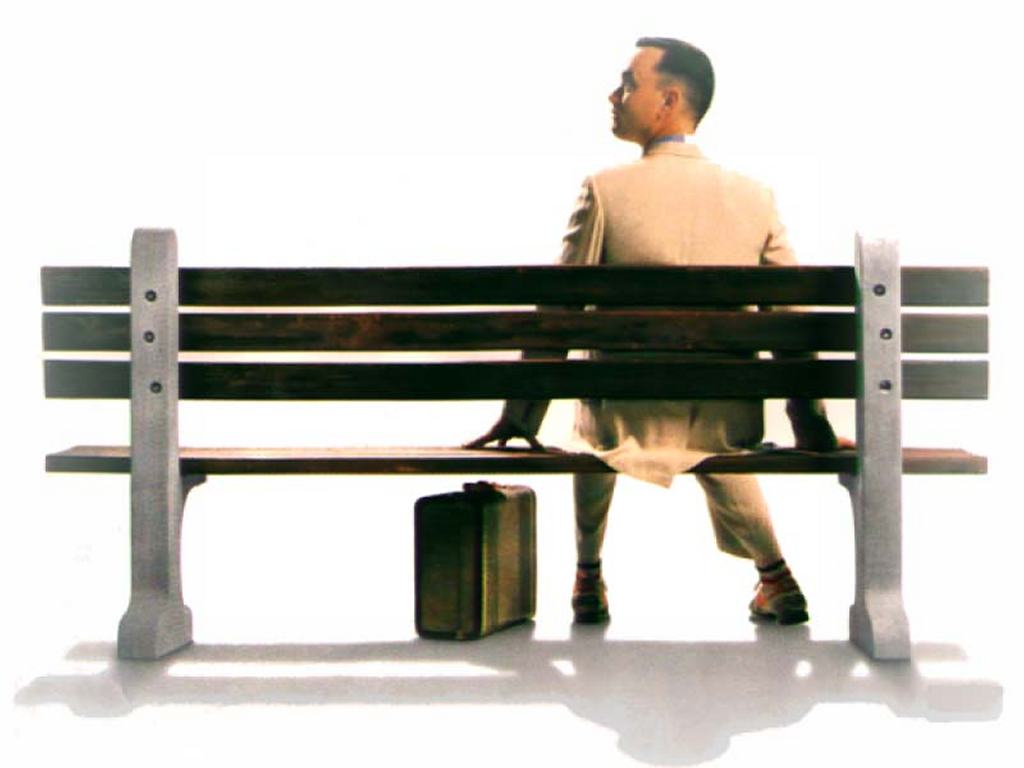 9) I do wish we could chat longer, but I'm having an old friend for dinner – Silence of the Lambs.
10) I'm gonna make him an offer he can't refuse – The Godfather (In book I have like zillions of favorite lines but when it comes to movie… not so much).
What are your favorite lines??