The whole world is right now bitten by the FIFA World Cup bug and I am no different. I won't say that I am a Football fanatic but I do love the sport. It all started during the 2002 World Cup. My Grand Pa was a football fanatic and during the WC he never ever gave me the remote. So, I had no other option but to sit and watch the matches. At first I found the matches very boring but as days progressed my interest in them began. My Grand Pa very patiently explained about the game, answered my questions and told me about the days when he played with his friends in Guyana. His interest in the game rubbed on to me and now I love the sport much to my Dad's dislike. The only problem I m having right now is that I m unable to zero in on my one favorite team. I m torn between my love for 3 teams… Germany, Brazil and Argentina.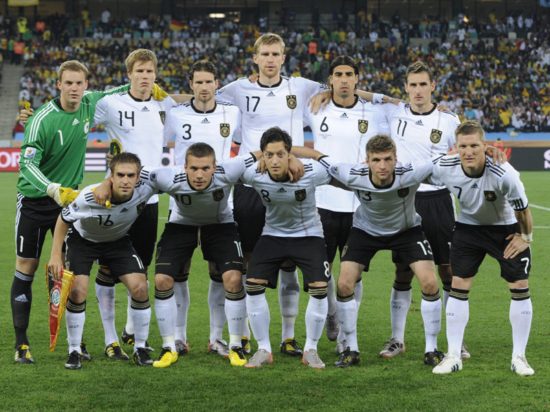 During the 2002 World Cup for no particular reason I chose to support Germany during the start of the World Cup. As the World Cup progressed I fell more and more in love with them and more so with Michael Ballack and Miroslav Klose. From that day till today it remains my favorite team and Miro remains one of my all time favorite players. In both the World Cups he scored five goals and I hope even this time he continues his record.
In the first match with Australia they looked and played like the world champs. In the second match they lost it and in third they weren't that impressive. But Germany is a great team and Miroslav Klose will be back from suspension with England.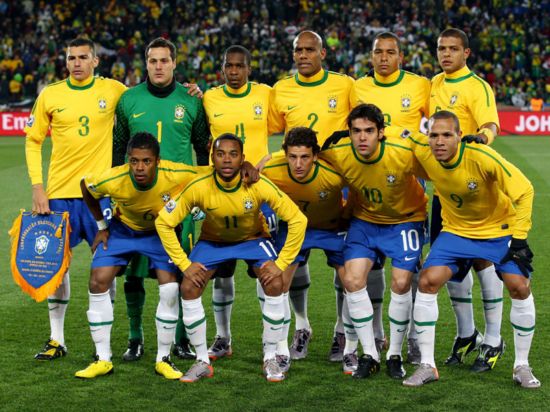 Brazil is a champion team and you can't deny that. I respect Brazil for the kind of team it is. Even without Ronaldo, Ronaldinho they still are a champion team. They have one the best Goalkeeper in the world at the moment in form of Julio Cesar. They have few of the best players in the game like Kaka ( 😉 ), Elano, Fabiano and Robinho. The reason I m supporting them is because they were my Grand Pa's favorite side :).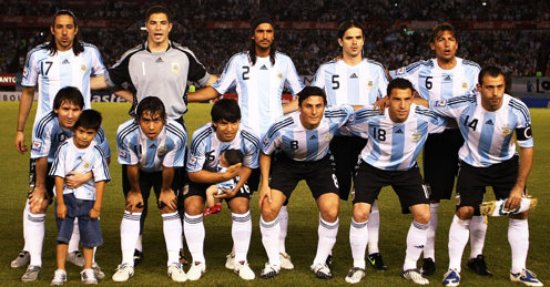 The only team to win all the 3 matches in the Group stages. The team that has one of the all time greatest as its coach. A team that has few of the best players like Messi, Gonzala Huguanin and Javier Mascherano. How can I not cheer for Argentina?
As I type this Klose scores a goal and this tally goes to 12 World Cup Goals. And also Lukas Podolski scores too.
PS – I never wanted a match between Germany and England. I like England… it has Rooney and Lampard in it :(.
PPS – I am happy that India have won Asia Cup after 15 years. And even more happy that Sania Nehwal is ranked number 3 in the world.
PPPS – On a even sadder note… I had to formant my computer and I lost everything… all my half written posts, music, pictures… everything :(!