I have a Valentines Day tradition. Every Valentines day I sit in front of my Television, with a bag of chips and candy and watch romantic movies. Yesterday anyways, I broke this tradition. I went out with my Dad and cousin to an exhibition. We spent the whole evening shopping and then getting my pencil sketch done. The sketch I think was a big mistake. Anyways, before this I had half written a post on 'My 10 favorite romantic movies of all time'. I thought about completing it after I came back but I was so freaking tired that I decided to hit the bed. Thats why I am doing it now.
So here are my 10 Most Favorite Romantic Movies Ever!!!
1)  Notting Hill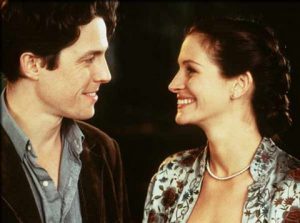 One of the best movies I have seen till date. I love, love, love this one. The movie is so sweet, adorable and funny (thanks to the room mate character) that you can't help but fall in love with it. Its one of those movies you watch and end up feeling good from inside. Hugh Grant and Julie Roberts are brilliant Ofcourse but even the supporting cast is so brilliant, that's what makes the movie so good.
2) Titanic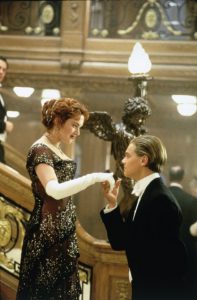 This was my very first Hollywood movie on a big screen. I was just 9 when this one came out. The moment I lay my eyes on Leonardo in this movie, I fell in love with him and my love continues till today. I loved the movie for its story, graphics, chemistry, acting and the ending (where Jack and Rose meet again). Some how everything in this movie makes me go 'WOW'.
3) Ghost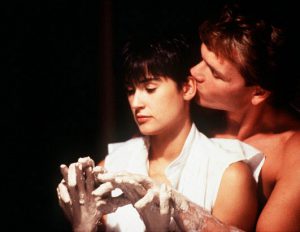 I so love this movie and I so love the scene with the clay. This movie is so emotional and mushy that every time I see it,I end up teary eyed. This movie actually started 'Grand Father – Grand daughter movie watching on weekends' tradition.
4) The Notebook
This movie is one of those exceptional cases for me. Generally I hate books being made into movies. But this is movie is brilliant. The chemistry between the lead pair is what makes this movie so totally work for me. Ofcourse, I don't have to talk about the story and all because 'The Notebook' is one my favorite novels.
5) Pretty Woman
My Grand Pa's favorite Rom-Com ever! I remember that he used to gaga over Julie Roberts and I was eager to see why he liked her so much. So, I sat with him and saw this one and I ended up adoring Julie Roberts. I loved the whole movie and also it's from rags to riches concept.
6) Dirty Dancing
"Nobody puts Baby in a corner," who can even forget that line? It's the first Patrick Swayze movie that I saw and loved.
6) Sleepless in Seattle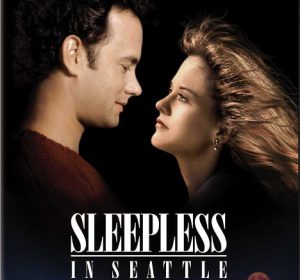 I had heard so much about this movie. Everyone said how brilliant this movie was, how well the actors acted, chemistry between the actors and that story was awesome and unique. So, when I finally sat down to watch this movie my expectations were sky high. After I watched this movie I joined the clan and started singing the movie's praises.
7) You've Got Mail
How could I not love this movie? It has a good story. It has all time favorite actor… Tom Hanks and he is accompanied by Meg Ryan. The chemistry between Meg Ryan and Tom Hanks is really awesome… I wonder why they dint act in more movies together?
8 ) When Harry Met Sally
I know most you might be wondering how come this movie isn't in the list and finally here is it. Seriously, how can it not be in the list? It's a classic.
9) 50 First Dates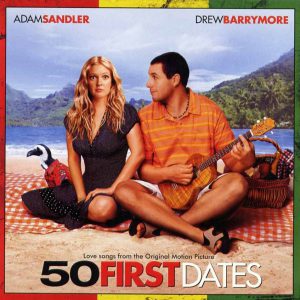 I love this movie because of its comic take on a serious issue. The acting is good. The movie is romantic and sweet. And of top of it, its got few awesome sound tracks.
10) Moulin Rougue
I love this movie. It's brilliant. Acting by Nicole Kidman was breath taking in this movie.