2010 has been a great year for Hollywood movies. There have been so many good movies that I m finding it difficult to pick. But I want to blog about movies so here are my favorite movies from this year –
Inception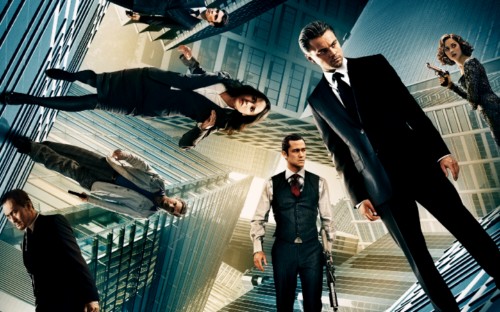 If you have been a regular reader of my blog, I won't have to tell you how much I loved this movie. I have not only raved about this movie in my review but it has made into my Top 20 Favorite movies of all time. This movie is a master piece from Leonardo DiCaprio and Christopher Nolan. An awesome movie and a must watch for any and everybody.
The Social Network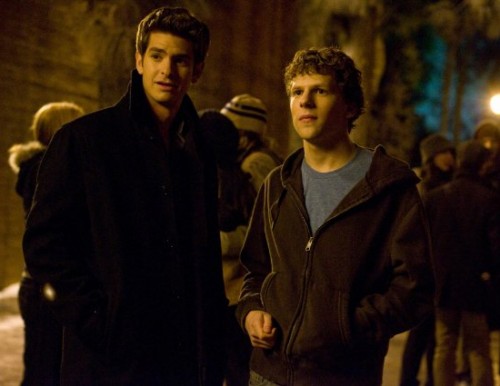 This movie came so close to being my most favorite movie of the year because it's that brilliant. I have already said so much about it here. But will again say that as soon as I review my Top 100 List (which will be soon) I m going to put it there because it deserves to be there 110%.
Toy Story 3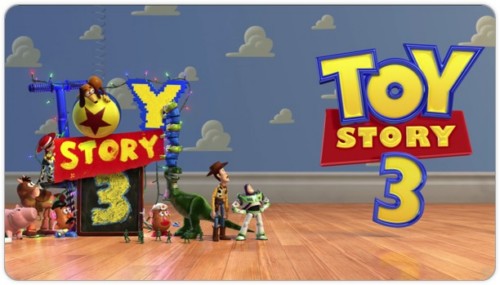 I love love love love this movie. This is one of the best animation movies ever made. The movie is just amazing and it's flawless. I so wish that they make Toy Story 4… I mean, Can you get ever of this lovely, brilliant, funny, heart warming, awesome animation movies?
Letters to Juliet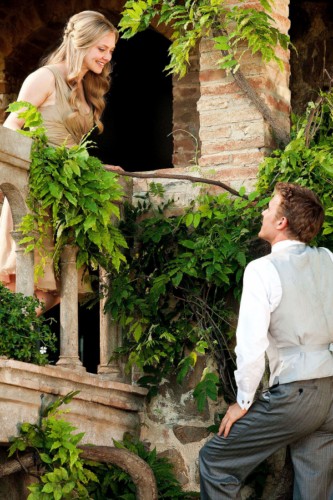 This movie is just so 'Awwww' and more 'Awwww'. At the end of the movie I felt as if this movie was made for the hopeless romantic me, as everything I want and like is in it. Its mushy, it has the concept of true love, a good looking guy, destiny, sweet and cute romance, comedy, climbing balcony's and not to forget my ultimate fantasy. What is it you ask? Well my fantasy is going to a strange land and falling slowly in love with a total perfect stranger who is of course a foreigner. I know this will never come true but a girl can dream na :P. And oh, the beauty of Italy is so very visible in this movie.
Shrek Forever After or Shrek 4
The final movie of the Shrek Series so I had to watch it even though I dint like the 3rd one that much. But I m really glad to have seen this movie because it's as good as the 1st. The donkey and his witty dialogues are back. The story is brilliant and concept of True Love's Kiss is back again. I did miss puss  as he isn't as prominent but still a high leap from the 3rd installment.
Despicable Me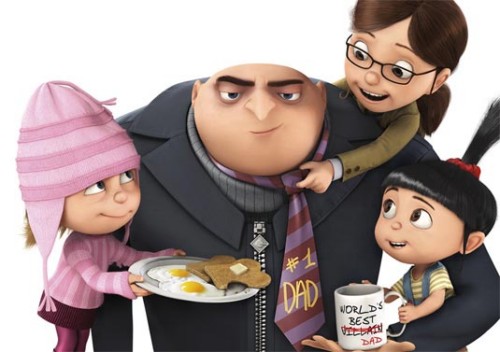 The best animations to me have come from Pixar and Dream Works. But Despicable Me comes from none and it's not even a Disney Movie but has everything that a good animation movie needs to have. A heart warming story, humor and the music are what appealed to me most in the movie.
How to Train Your Dragon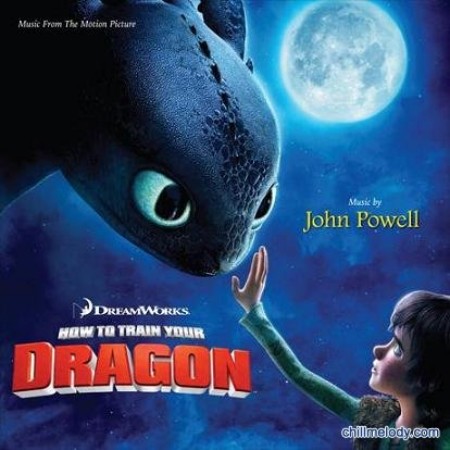 One more animation movie of this year that I loved. I fell in love with the Kid and the dragon. The friendship show between them is the best thing in this movie.
The Karate Kid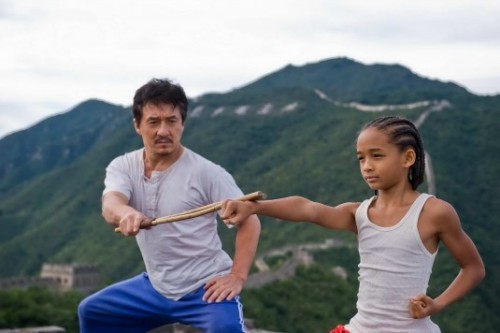 Can you believe it I had never seen a Jackie Chan movie before this? I do like him but somehow I preferred watching the Jackie Chan cartoon show than his movies. Anyways, this is the 1st movie and I have to say that this movie is brilliant! But the movie belongs to Jaden Smith as much as Jackie Chan.
As many good movies there have been, there have been movies that I dint like much or felt disappointed with and here are the not-s0-favorite- movies –
Alice in Wonderland
It's not a bad movie. Its good and actually I like it. But it wasn't as good as I expected it to be. You see, I had very high expectations as it has two of my favorite actors Johnny Depp and Anne Hathaway. Whereas Johnny Depp was good Anne's acting I thought was over the top. Somehow, not as good as I thought it would be.
Valentines Day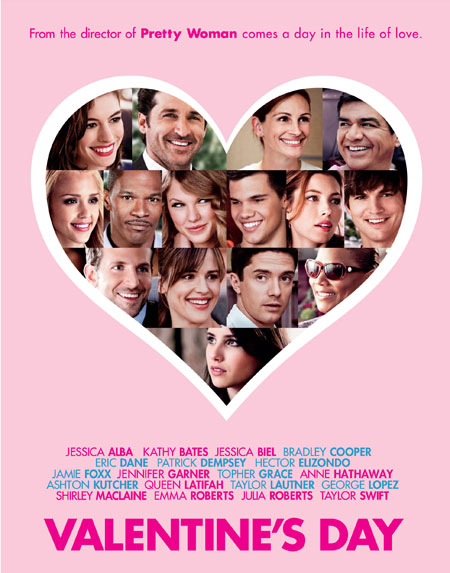 I had so many expectations from this movie. I means isn't it given when you have such an awesome star cast. And also it's supposed to be a romantic comedy my favorite genre with all mushy tales but I dint find it all that great. It was ok but nothing more.
Sex and the City 2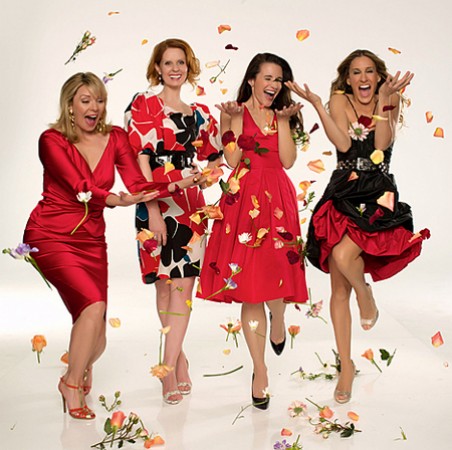 I have never seen Sex and City TV show actually. I only saw the 1st movie and found it ok, so probably I should have never bothered to see this one. But I heard  so much about it that I saw it out of curiosity. But I wish I hadn't… it wasn't good. And I wonder why do people like Sex and the City so much.
Eclipse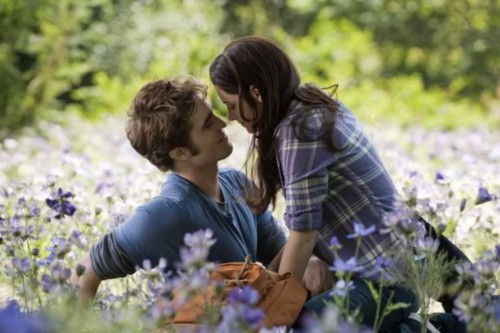 I don't like Twilight movies. I like the books and find the movies very disappointing. But I had heard that the movie Eclipse was good and also Eclipse is my most favorite book from the series so I watched this movie. My opinion on this movie is same the others it's not worth a watch. But if anyone of you likes the movies, can you please explain me why? It's like a mystery to me… really.
Eat Pray Love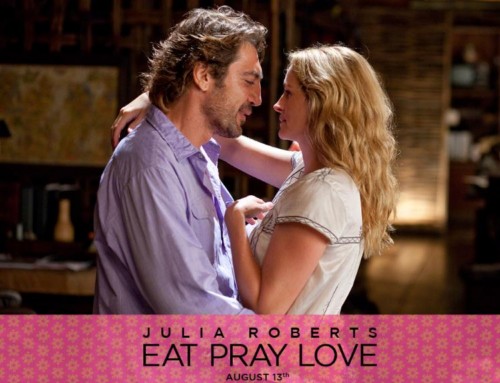 This is the 1st Julia Roberts movie that I hated. Not once during the movie did I feel anything for the character. When I 1st saw the movie I thought… ok, may be a bad adaptation of the book but after reading the book I find the movie less torturous.
I know 2010 has been great for movies and I m sure that 2011 wont be any less. Here are few 2011 movies I m waiting for –
The Rite
Gnomeo and Juliet
Apollo 18
Jane Eyre
Scream 4
Pirates of Caribbean 4
Winnie the pooh
The girl with dragon tattoo
The hangover 2
Kung Fu Panda 2
Sherlock Holmes 2
I hope you guys had a very good New Year's celebration :).
PS – I have updated my blogroll just now and I didn't know that I read so many blogs. If I have missed any do inform me :).