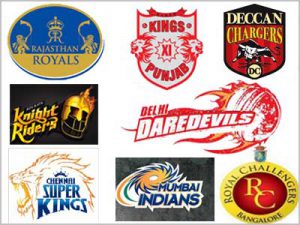 IPL has kick started yesterday and so has my craze. Wait, I stand corrected. My craze hasn't kick started but increased. I am always crazy about cricket. It's one of those things that makes me forget everything else and just keeps me glued; I guess that's a total Indian thing. Cricket is more than a religion in our country. Out of  like billions of people I guess there would be hardly hundreds who don't like it. Cricket is to India as Football is to Europe and Hockey is to Canada.
Every year during the IPL I am at peak of my madness. The victims of this madness were my aunt, uncle and their son. They had come to live with us during the 1st edition of IPL. I was so into these matches that every time they tried to even get near the remote I would give them a scary look which screamed bloody murder. Even till date my aunt blames me for rubbing off my cricket mania to her son. The best part of watching cricket is that it ultimately turns into a father-daughter time. We have our arguments, we have our laughs, and we have our special moments and our own superstitions…  that's one of the special reasons I enjoy cricket. I love to spend time with dad and cricket just gives us that opportunity.
Anyways, like every year, this year too I have no clear favorite team. Of course, my loyalty is towards my home team 'Deccan Chargers'. But I think it's really unfair to ask me to pick my favorite team, with every team having my favorite cricketers. How am I supposed to choose?? Seriously??
Deccan Chargers – My home team. And more importantly Adam Gilchrist is in it. He is my favorite player ever and I love him. I am still reading his book and I love it.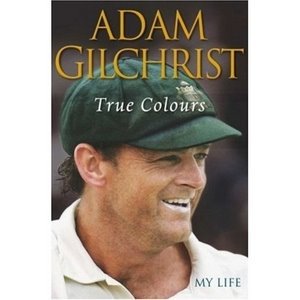 Kolkata Knight Riders – It is lead by my Sourav Ganguly. Do I have to say anything more than that? On top of it they have Shane Bond and Brendon.
Mumbai Indians – It has the likes of Sachin, Jayasurya, Zaheer Khan and now Rayadu.  They had Pollock before.
Delhi Dare Devils – They have like the best batting line up compared to all other teams. They have such destructive batsmen like Viru, Gambhir, AB, Dilshan and Karthik (he is good too). Their bowling is also good with Nannes, Daniel Vettori (he wont be playing this time around 🙁 ) Nehra and Mahroof. I seriously wonder how they dint win the 1st two editions.
Chennai Super Kings – My favorites are Dhoni (ofcourse), Hayden, Hussey, Morkel, Freddie Flintoff, Kemp, and Oram. Damn! I never realized Chennai has so many favorites of mine. I know Flintoff isn't going to be there this time. I am so going to miss him. I hope he gets well soon and comes back to international cricket. He according to me is the best looking cricketer!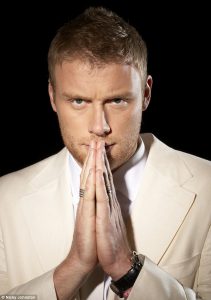 Royal Challengers Bangalore – It's my second home. I was born in Karnataka and all my maternal relatives stay in Bangalore and I can speak Kannada. Apart from this fact they have Rahul Dravid, Anil Kumble, Kallis, Steyn, Kevin Pietersen, Boucher and my very new favorite Virat.
Rajasthan Royals – Except for Shane Warne, Smith and Yusuf Pathan I hardly like any other player but still I don't know why I want to see them do well.
Kings XI Punjab – Has Lee, Marsh, Yuvi, Sangakara and Pathan.
I think I would happy if any team wins as long as I get to see good cricket. But yeah, Home Team is always special so I wish that we win this time too :).
Who are you guys supporting?
PS – I have just realized that with this post I have posted 50 posts on my blog. Well, now thats an achievement I am proud of :).