2012 has been a good reading year for me. I read many amazing books this year. Like everyone on Booktubing community on You Tube, I also wanted to do Top 12 of 2012. But I read 80 books this year, [14 of them are Harry Potter books (yes, I read HP twice this year)] so I found picking 12 from 66 books very difficult so I decided to do Top 15 instead.
So here are my Top 15 books of 2012 –
15) The Casual Vacancy by JK Rowling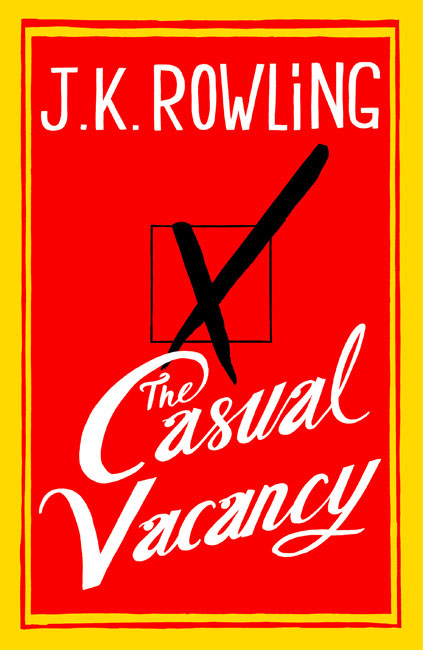 This was the book that not only most eagerly anticipated by me but also by every Harry Potter and JK Rowling fan. I am sure that most of them like me ordered the book as soon as JK Rowling announced she was releasing a new book. And that is one of the main reasons for negative reviews on this book. The Casual Vacancy by JK Rowling is definitely not for everyone. This book is for those readers who enjoy adult and thought provoking books. This book doesn't have a beautiful, well rounded, action packed story. The book goes in a sluggish pace and takes its own sweet time to take off. The characters in this book aren't your larger than life characters, whom you immediately admire and fall in love. Every character in this book is flawed and very real. And for me, these real life characters and situations are what make this book one of my favorites. This book is definitely thought provoking and left me with a very heavy heart. The climax and the last line of the book are incredible. If you want to read the full review click here.
Favorite Quote: Her family half carried Terri Weedon back down the royal blue carpet and the congregation averted its eyes.
(You won't understand why I like this line if you haven't read the book. But if you have then you will surely know the significance this simple line holds).
14) The Night Circus by Erin Morgenstern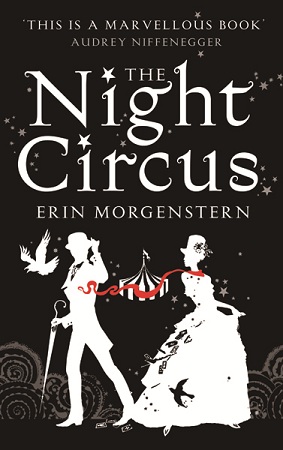 The main reason this book makes it to the list is Erin Morgenstern's beautiful prose. Her writing is, for a lack of better word, magical. Just like soft music and hot bath soothe my nerves, Erin Morgenstern's words gave a feeling of serenity. Honestly, this book doesn't have a strong storyline and I was left wondering what this book was really about. But the thing is I dint care. The author captivated me with her writing and imbibed me into this beautiful world she created. I was so lost in the book and the characters that when this book ended I was sad.
Favorite Quote: The finest of pleasures are always the unexpected ones.
13) The Fault in Our Stars by John Green
Given how biased I am towards this man, one of his three books I have read this year (Paper Towns, Looking for Alaska and TFIOS) had to be in my Top 15. For the longest time I was contemplating between Paper Towns and TFIOS. Finally, I decided to go with TFIOS, even though I enjoyed reading Paper Towns more, because TFIOS managed to evoke emotions in me and leave an everlasting impression. The story, the writing and the characters in this book are amazing. I won't say more about this book as I have already done a review on it and if you want to read my review then click here.
Favorite Quote:
• My thoughts are stars I cannot fathom into constellations.
• I fell in love the way you fall asleep: slowly, then all at once.
• The marks humans leave are too often scars.
• Some infinities are bigger than other infinities.
(Sorry couldn't choose just one line).
12) A Thousand Splendid Suns by Khaled Hosseini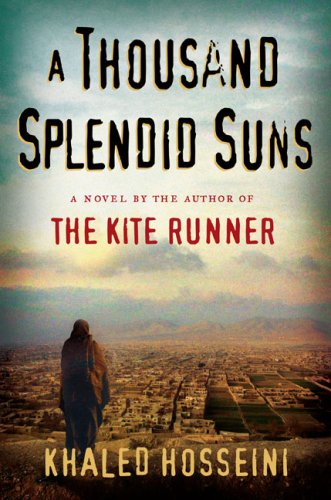 I prefer Khaled Hosseini's A Thousand Splendid Suns over his more famous book The Kite Runner. I liked the story and the characters of this book much better. I loved how the author interwove the changes the country Afghanistan was going through with the lives of characters in the book. The story of this book is beautiful, heartbreaking, rich and deep. The author's narrative is exemplary. I would highly recommend this book to any historical fiction or drama lover.
Favorite Quote: One could not count the moons that shimmer on her roofs, Or the thousand splendid suns that hide behind her walls.
11) The Perks of Being a Wallflower by Stephen Chbosky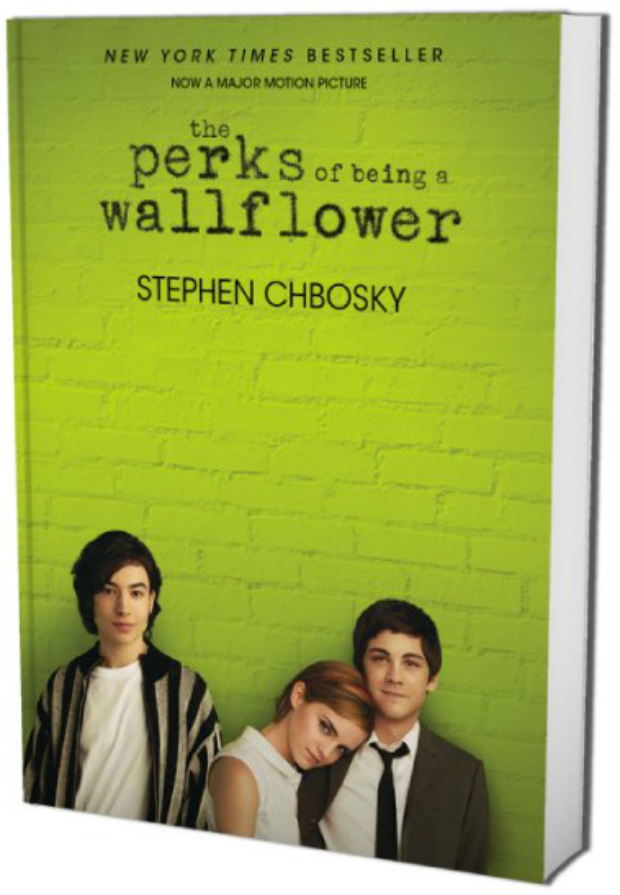 I was very surprised with this book. This book not only lived up to the ridiculous high expectations I had but also managed to surpass those ridiculous expectations. The book is short and a very quick read as  the story captivates you and it becomes very difficult to put the book down. I liked how the book was written in form of letters and as lame as this sounds, while reading the book I felt like Charlie was my friend who was rambling on about this life. I loved the story, I loved and characters… especially Charlie. He is one of those fictional characters who will stick with you and play on your mind for a long long time. This is one of those books that you either love or hate and I belong to the former category.
Favorite Quote: I would die for you. But I won't live for you.
10) The Secret Garden by Frances Hodgson Burnett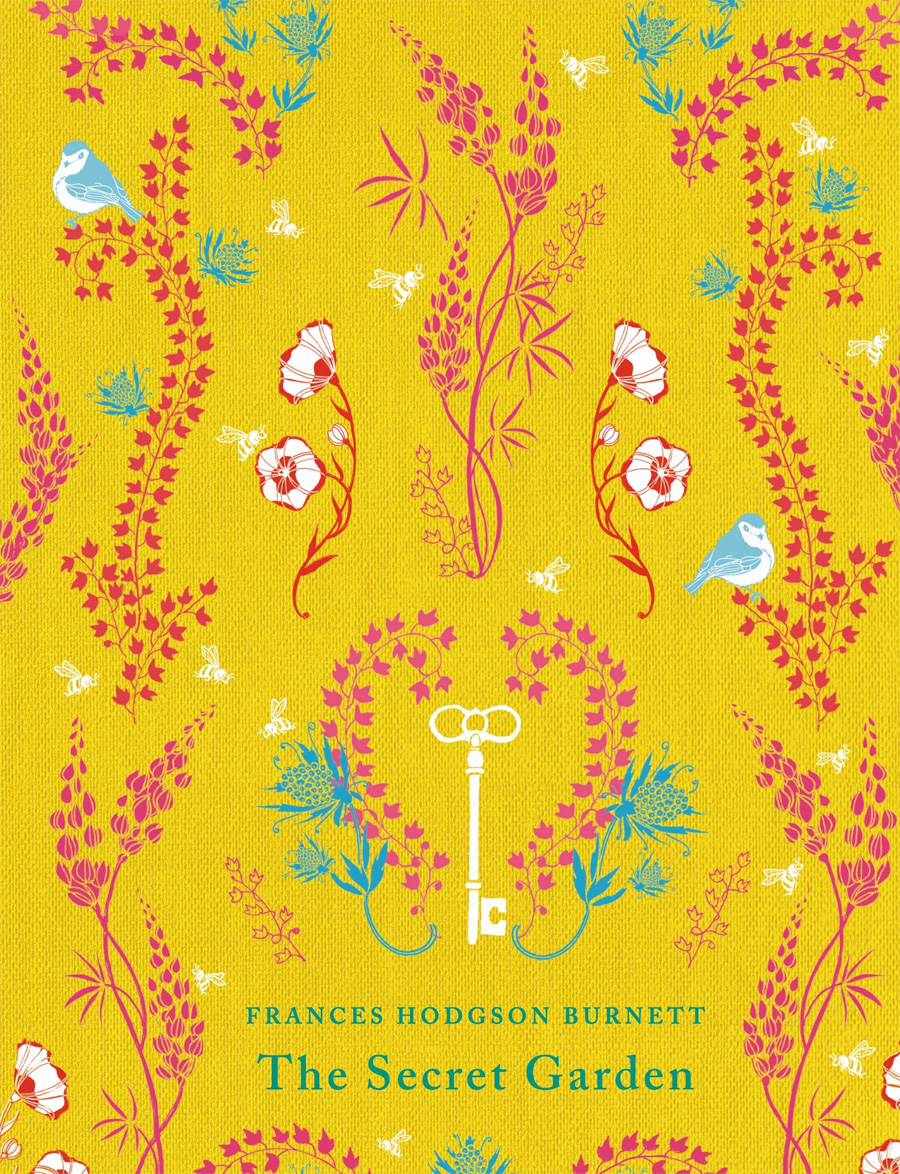 This is one of the sweetest books that I have read this year. I loved this book so much that I am willing to overlook author's feelings of supremacy over Indians (who she keeps referring to as blacks). But then again most authors from that era tend to have those feelings. But, coming to the book I found Secret Garden to be very sweet and pleasant read. I liked the story and the characters and how author develops them throughout the book. I love Dickon and wish he were my friend.
Favorite Quote: It made her think that it was curious how much nicer a person looked when he smiled. She had not thought of it before.
9) Unwind by Neal Shusterman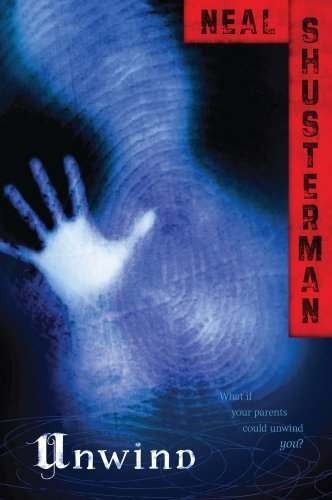 This is one of my favorite dystopian books. The world Neal Shusterman creates is interesting and blood churning at the same time. I loved his writing style and the way he built the plot. There is one particular scene in this book that sent chills down my spine and gave me more creeps than any horror book or movie ever managed to give. I am yet to recover from that fantastic piece of writing. Even though the book is told from perceptive of three kids, the book isn't just about them. There is no point of time in the book where the personal lives of the characters start to dominate the original plot and that's one of my favorite things about the book. I can't wait to read Unwholly (second in the series).
Favorite Quote: I'd rather be partly great than entirely useless.
8 ) Jane Eyre by Charlotte Bronte
I immensely admire Jane Eyre, not just the book but also the character. Jane Eyre is one of the strongest female protagonists I have read in classics. When I was reading the book I thought Jane Eyre was an idiot for taking the decision that she did. But now that I think of it, I think that the decision she took wasn't just right but also very brave. The fact that Charlotte makes her heroine choose her principles and self-respect over love is commendable. Charlotte Bronte's writing reminded me a bit of JRR Tolkien's writing. Just like Tolkien, Charlotte too is a very descriptive author. Even though I loved her writing style, I feel that the book is a lot longer than it should have been. But that doesn't change the fact that it's a fantastic read. If you have patience with big books and classics definitely give this book a try.
Favorite Quote: I do not think, sir, you have any right to command me, merely because you are older than I, or because you have seen more of the world than I have; your claim to superiority depends on the use you have made of your time and experience.
7) I am the Messenger by Markus Zusak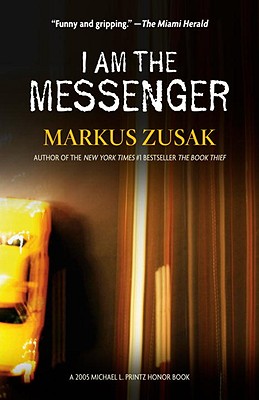 In 2011 I read Markus Zusak's The Book Thief and fell in love not just with the book but also with the author's writing. Ever since I read that book, I have been raving about it and recommending it to anyone who is interested to listen. So, I decided to pick another book by the author and settled for I am the Messenger as the book premise sounded fantastic. And I really wasn't disappointed with the book despite my high expectations. I am the Messenger is funny, gripping, mysterious and very well written. Many complain about the ending of the book and to be frank I had to re-read the ending twice to actually understand it. But once I did my respect for this book and author increased. Highly recommend it.
Favorite Quote: Sometimes people are beautiful.
Not in looks.
Not in what they say.
Just in what they are.
6) The Two Towers and The Return of the King by JRR Tolkien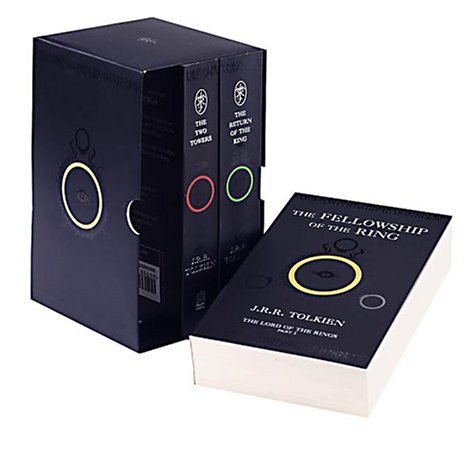 Even though I have been a huge fan of Lord of the Rings for a long time now, I can now say that I am officially (according to me by watching a movie you can never say you are a huge fan, may be fan of movies but not a real fan) a huge of LOTR and JRR Tolkien as I have completed reading the books. As most of you have already read or watched the movies, I wont bore you saying how wonderful the story and characters are. If you haven't seen the movies or read the books then I will say that you are missing out on something incredible.
Favorite Quote: But no living man am I! You look upon a woman. Éowyn I am, Éomund's daughter. You stand between me and my lord and kin. Begone, if you be not deathless! For living or dark undead, I will smite you, if you touch him.
5) Heroes of Olympus by Rick Riordan (The Lost Hero, Son of Neptune and The Mark of Athena)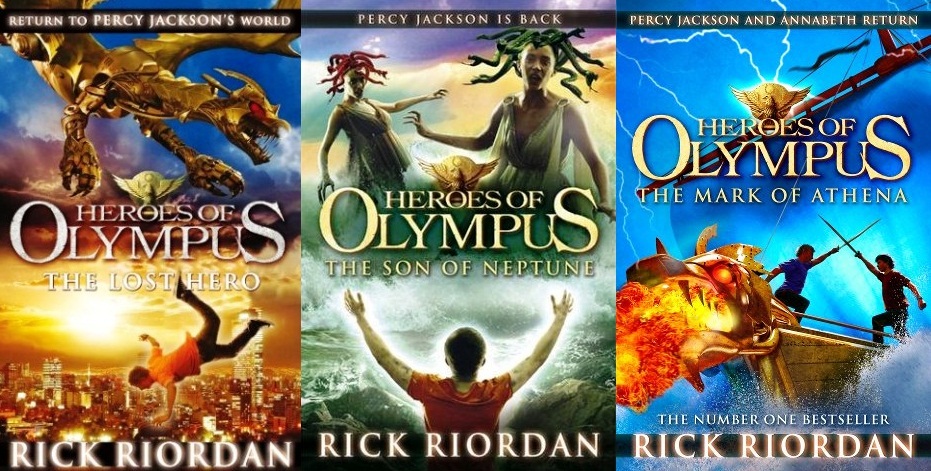 It was in the end of 2011 that I picked up Rick Riordan's Percy Jackson series. And ever since then my love for this man and his talent and books has only grown. I devoured the Percy Jackson series and moved on to the spin off series The Heroes of Olympus. I have to say I was bit wary about this because I was wondering if the combination of both Roman and Greek mythology would overwhelm me. But all my apprehensions were for naught because Rick Riordan manages to skip between the two mythologies and camps beautifully. While my favorite character from last series Percy Jackson and Annabeth remain my favorite, I also love the new characters he has introduced in this series, especially Leo. Rick Riordan's writing is a treat and his witty one liners are to die for. In all of his books there is not a single dull moment and it always keeps you on your toes. The fact that I have to wait till October this year for the fourth book in the series is killing me.
Favorite Quote: I try not to think. It interferes with being nuts.
4) Persuasion by Jane Austen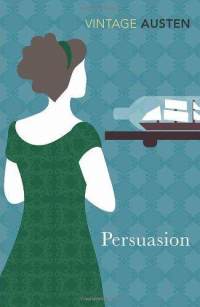 This is my second most favorite Jane Austen book. Yes, Pride and Prejudice still rules the list of not only my favorite Jane Austen book but also my favorite classic of all time. But I have to admit that Persuasion came very close to P&P. Jane Austen's writing is as usual flawless and beautiful. The setting and the story are brilliant. I liked the flow of the book and I don't remember a single time I felt bored while reading it. Just like in P&P the author beautifully captures the nuisances of the family. The book isn't big on drama with great twits but is a simple and beautiful romance story. I loved the main characters Anne Elliot and Captain Wentworth. The side characters too are delightful and feel extremely real. That's something I always love about Jane Austen's works. Her characters are always relatable and aren't larger than life characters but people whom you find in different walks of life.
Favorite Quote: You pierce my soul. I am half agony, half hope…I have loved none but you.
3) A Game of Thrones by George RR Martin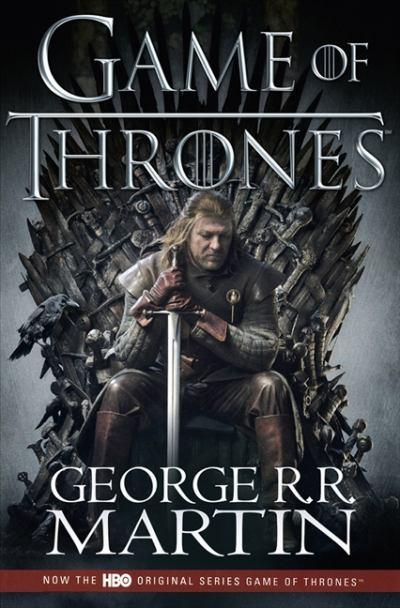 This is the one book that has blown my mind, knocked my socks off, fascinated and frustrated me the most this year. As much as I loved this book, I won't deny there were times when I was so irritated with it. This irritation mainly came out of love and curiosity. George RR Martin's writing is brilliant and I bow to this man for creating this epic fantasy and few of the best characters I have ever read. His details about each character, their family trees and history are so precise and I appreciate the effort he put into this.  Most of the characters in this book are grey and there is no definite right or wrong. The plot is filled with twits and turns that you never see coming. The fantasy element is top notch. But my favorite part of the book is the manipulations, lies and cunningness of the characters. I can't wait to read A Clash of Kings and it's only the size of the book that's stopping me from doing so.
Favorite Quote: When you play a game of thrones you win or you die.
2) The Great Gatsby by F Scott Fitzgerald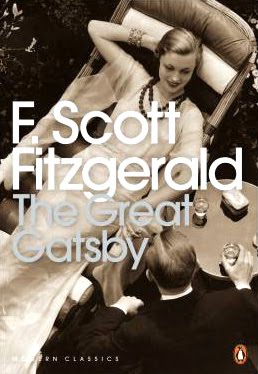 I understand now why this book is considered as the 'Great American Classic'. Even if of you leave you the brilliant symbolism, the story by itself is something that captivates you and stays with you a long time after you finish the book. The author's narrative is beautiful and anyone who ever inspires to write a book should definitely read this to understand how a book should be written. The way the author peels layers off his characters, who at first seem perfect; to leave these flawed characters is brilliant. I have to say though, that one of my most favorite parts of the book was the symbolism, be it author's use of colors (to describe his characters or emotions) or names ('Great' and 'Daisy'… anyone?). The story is tragic with never dying optimism. The optimism in this book is somehow both comforting and gut wrenching at the same time. A beautiful book that I highly recommend.
Favorite Quote: I hope she'll be a fool — that's the best thing a girl can be in this world, a beautiful little fool.
1)   The Chaos Walking Trilogy by Patrick Ness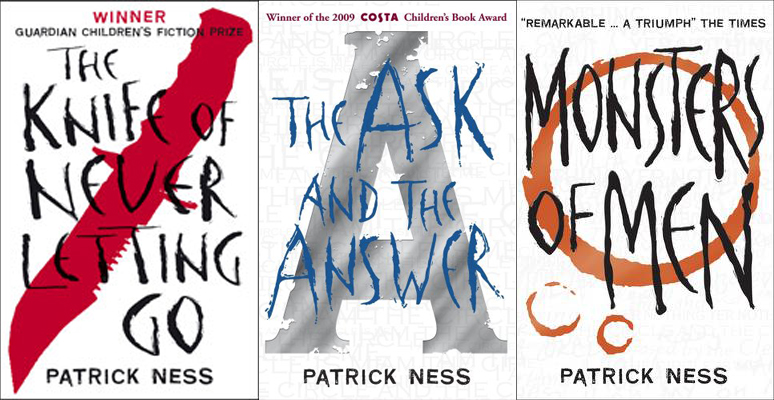 My favorite dystopian/sci-fi series and one of my favorite series of all time. After Priscilla at the Readables gave high praise to the series, I decided to pick it up and boy, oh boy, I loved this series so much. Patrick Ness is a sheer genius. The world he creates, the characters and the plot is brilliant. All the three books are incredible and are unputdownable. The main antagonist of the series Mayor Prentiss is one of my most favorite villains of all time. Every character Patrick Ness creates is fantastic… they have their flaws as well as their strengths. I was wary about the sci-fi elements in the book but I have to say I really enjoyed it. I have been raving about this book and series ever since I read it and cant recommended it enough. I did a review of The Knife of Never Letting Go, if you want to read it click here. I couldn't review the second the third books as I was so mesmerized with it that I couldn't form a coherent thought.
Favorite Quote: "I think maybe everybody falls," I say. "I think maybe we all do. And I don't think that's the asking."
"I think the asking is whether we get back up again."
Honorable Mentions:
1) Kane Chronicles by Rick Riordan
2) Coraline by Neil Gaiman
3) Paper Towns by John Green
4) Cathching Fire and Mockinjay by Susan Collins
5) Right Ho, Jeeves by PG Wodehouse (my first Wodehouse novel and can't wait to read more).
Note: All the pictures are courtesy Google. I have used the pictures of the editions I actually own. From next time I will try to take pictures and put them.
PS- I will me more regular in blog world from now on, so watch out for more posts. To all HP fans who have been asking for the second installment of best moments in Harry Potter, have patience. I am working on it and it will be up very soon.