April was a good movie month for me. I watched 12 movies and I loved most of them.
Here are mini reviews of the movies that I saw –
Byomkesh Bakshi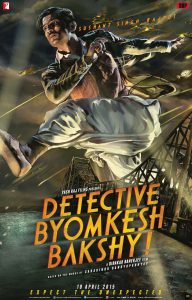 This was one of my most anticipated Hindi movies of the year and I wasn't disappointed. Sushant Singh Rajput was perfectly cast as Byomkesh Bakshi. He gave full justice to the role with proper mannerisms and body language that the character demanded. It was a delightful thriller with brilliant direction and fantastic screenplay.
Set in the dark and frenzied era of early 1940's Calcutta, the movie is a contemporary interpretation of an excerpt from the classic novel which managed to recreate those violent times filled with shadows, mystery and suspense with beautiful detail in every frame.The trams, the dressing, the buildings and the entire setup has been reproduced brilliantly. The narration is a bit slow to my liking and at times and it does struggle to hold the attention of its viewers.
Considering the excellent buildup that was generated in the first half, the second half of the movie wasn't that gripping at times and the climax too (revelation of the villain) could have been dealt better. I felt it was a bit dragged. Songs are a bit let down too although the background score was gripping.
Either way, even with all its faults, the movie was a great delight and I loved watching it. If you have a taste for investigative thrillers or fan of Byomkesh Bakshy then this is a must watch for you. Don't miss it! It is one of the best mystery thrillers that I came across in the recent times.
What's more! The film ends with a hint of a sequel. I can't wait for the second installment of this movie.
Rating – 4 Stars.
Hunger Games: Mockingjay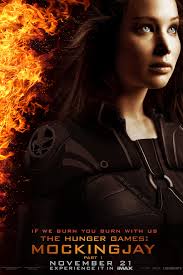 Even though, after watching Catching Fire, this movie was one of my most anticipated movies of 2014, after watching the reviews I lost interest. But now that I have seen the movie I regret my decision.
Hunger Games: Mockingjay is a very faithful adaption of the book. Many people criticized the movie by saying that the production house just divided one book into two different movies to mint more money but I think that it is a very good creative decision. This way they got to build up perfectly for the grand finale.
Jennifer Lawrence as usual is brilliant in the movie. The song 'Hanging Tree' that she sings is hauntingly beautiful. I just wish that the shaky camera wasn't back in this movie. The movie is an exciting watch. But Catching Fire is still the best movie from the franchise.
Rating – 3.5 Stars.
Real Steel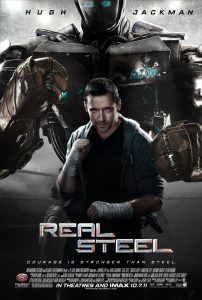 I was excited about this movie but after reading the reviews I was put off. The movie received mixed reviews and although it was on my watch list, I kept this one on the back burner. The other day, while I was surfing through the TV, I came across this movie and decided to give it a go. I have to say that this is one of those many times when I disagree with the critics. I loved this movie. It was fun, interesting, thrilling and exciting.
The robot fight scenes are well-done for the most part and the acting is good, but what makes this movie worth watching is that despite how many similar movies I've seen, this kind of story still brings an emotional connection.
Yes, the story left you wanting more but the direction and cinematography have a strong hold over you. Its not the best movie out there but its thoroughly entertaining.
Rating – 3.5 Stars.
Star Trek: Into the Darkness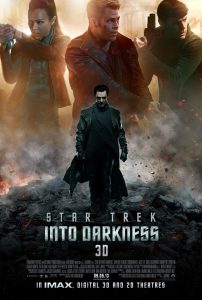 One of my favorite movies of April and probably one of my favorite movies of all time. This movie is mind blowing. This is one adventure that I would love to watch again and again. The movie is visually spectacular and filled with fantastic action. The acting, directing, cinematography and screenplay are on point.
Benedict Cumberbatch as Khan was one of the best villain I have seen on big screen. He was clearly head & shoulders above the rest, playing his character with ease and menace. This film had the perfect combination of humor, action and drama that would honestly keep anyone – Trekkie or non-Trekkie – excited. Sci-fi fans won't be disappointed and neither will the average moviegoer.
I would give this a high rating as I thoroughly enjoyed. It's a must watch!
Rating – 4.5 Stars.
Bhaag Milkha Bhaag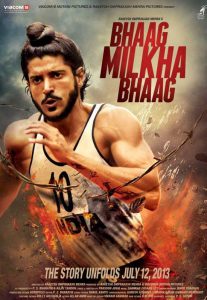 This movie is one my husband's favorite Hindi movie of all time. When I told him that I hadn't seen this movie yet. He forced me to watch and I am very thankful to him for doing it. This is definitely one of the best Bollywood movies I have ever seen.
Bhaag Milkha Bhaag depicts the life of Milka Singh from his childhood tragedy to the achievement and becoming an iconic figure in Indian History. The film introduces the younger audience to a man who had the guts and conviction of an achiever and the spirit to do hard work beyond imagination.
Farhan Akhtar as Milkha Singh is remarkable. The effort invested by him is praiseworthy as he transformed himself completely to the character of Milkha Singh. His chiseled physique, dialogue delivery and the effort that he spent to transform himself into the character are commendable. I have to say that this is an immaculate and unforgettable performance from an Indian actor. The scenes of India-Pakistan division were amazingly pictured.
The acting, directing and screenplay are top notch. There isn't anything wrong with this movie. I assumed that the movie would be boring given that it's a biopic but I was very wrong. It's a gripping tale and is definitely a must watch. It's another feather in the cap on Indian Cinema.
Rating – 5 Stars (anything less would be wrong).
Murder!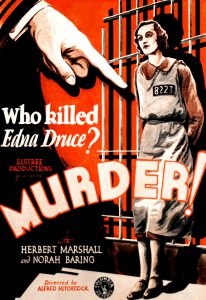 Watching all Alfred Hitchcock movies is on my bucket list. So I decided to watch a bit lesser known movie of his and Murder! Seemed like a good choice. Murder! is a good movie. It has a good story line, its well acted and brilliantly directed but it still isn't the best movie out there. I enjoyed the movie but definitely did not love it.
Rating – 3 Stars.
Eden Lake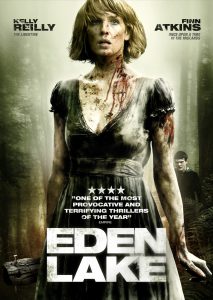 Eden Lake is a horror thriller movie and a very brilliant one at that. The movie is ruthless, brutal, scary and harrowing. This movie isn't definitely for the faint hearted. I think the movie is excellent but I definitely wont watch it again. Once was definitely enough.
Rating – 4 Stars.
Transporter 3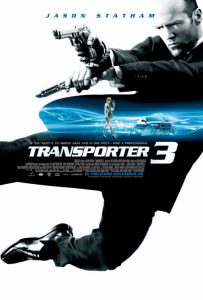 I watched Transporter 2 in March and really enjoyed it. But Transporter 3 was a big disappointment. The story wasn't as gripping as its predecessor and action was lackluster. I felt like the director was out of ideas. Still it isn't the worst movie I have seen. Its watchable.
Rating – 2 Stars.
L.A. Confidential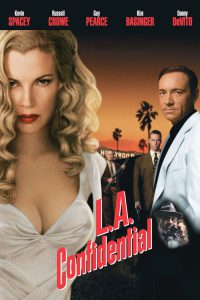 L.A. Confidential is said to be one of the best neo-noir crime movie and I completely agree. It is a very well made and an intelligent film. The screenplay is fantastic and keeps your eyes glued to the screen. The direction and acting are phenomenal. The best part of the movie is that its an intelligent one and keeps you thinking. The movie demands your attention.
Rating – 4 Stars.
7 Khoon Maaf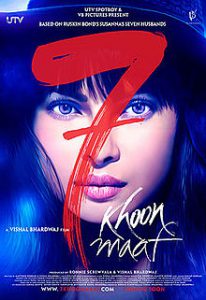 7 Khoon Maaf is an Indian movie adaptation of Ruskin Bond's novel Susanna's Seven Husbands. Even though I haven't read the movie I will go ahead and say that it's a good movie adaptation. The movie is well directed and Priyanks Chopra's acting in the movie is phenominal. But I do understand all the negative reviews. The movie is very self-indulgent and screenplay lacks a punch. The movie feels long and dreary. Its not a bad movie but I wouldn't be recommending it to everyone either.
Rating – 2.5 Stars.
Skyfall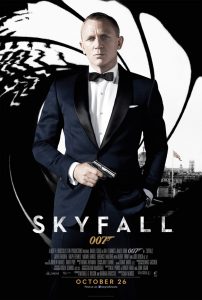 I am not a James Bond fan and to be very honest I hadn't seen a single James Bond movie before Skyfall. But I am sure that from now on I will be watching and waiting for more James Bond movies not just because my husband is a great fan but also because I loved Skyfall. The movie is gripping, intelligent and action packed. The direction was top notch. Daniel Craig felt like the perfect James Bond in the movie. The cinematography in the movie needs to be mentioned. I thought it was Oscar worthy.
Rating – 4 Stars.
Avengers: Age of Ultron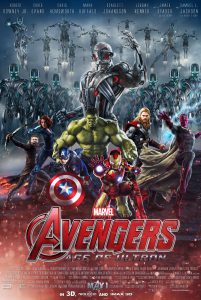 I have already reviewed the movie so go check out the review here.
Rating – 4 Stars.
Movie wrap-up's will be monthly feature from now on (hopefully).