The final post of 'Top 100 Movie Countdown'.
10 ) It's a Wonderful Life (1946)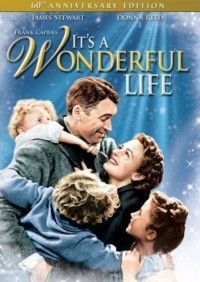 It's such a wonderful movie. Its one of the best movies I have seen. A movie that makes me cry but in the end makes me feel good and makes me grateful for everything. A movies that tells us how important each and every person is and how precious life is. It's a beautiful story that's crafted very well. The direction and acting are brilliant and there is nothing… absolutely nothing bad about this movie. It's a must watch for sure.
9 ) Cast Away (2000)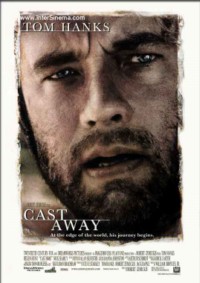 I was awestruck by Tom Hank's performance in this movie. It's his performance that makes me watch the movie again and again. The movie is a brilliant too. The story is very gripping and has a sense of realism in it. I m so thankful that the director made the movie simple instead of having Tom Cruise battle with animals or something like it. The character of Wilson was so sweet… even I felt dejected when he was gone.
8 ) The Wizard of OZ (1939)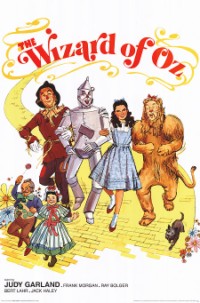 A children's movie that I saw only after growing up. Yet, I loved the movie from point go. The movie is so blissful… not once do you get bored. The reason this movie works is because of the beautiful and simple story, a great cast, good songs and brilliant acting. And adding cherry on top is the Technicolor. To make a colored movie in 1939 isn't a joke… that's real talent. This is an ever green movie which I m sure I will enjoy even when I m 60 and watching with my Grand Kids (hopefully).
7 ) E.T.: The Extra Terrestrial (1982)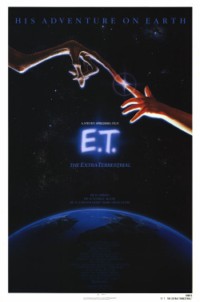 Steven Spielberg is a genius and E.T is one of the prime examples for that. One of the best science fiction movies ever made. The scene in which ET says goodbye is such a tear jerker. I cried and cried, unwilling to say bye to him… as I fell in love with him. The story is beautiful and it unfolds more beautifully. The acting, direction and music score are top notch. It's a sweet movie in which Drew Barrymore is so so cute.
6 ) Eternal Sunshine of a Spotless Mind (2004)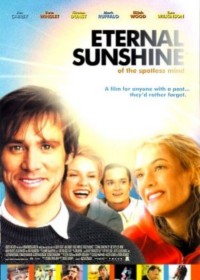 I never knew Jim Carrey was capable of this… I mean to act so brilliantly in a character that's so out of this character. Or at least I thought so. But after watching this movie I will never ever bracket him into Comedian again. He is just amazing in this movie that it proves that he is a great actor. Kate Winslet as usual is great and beautiful (yes, even in weird blue and orange hair she looks breath taking). The story though is my favorite part… Its unique, its brilliant and its so my kinds (the whole soul mates find each other no matter what).
5 ) Forrest Gump (1994)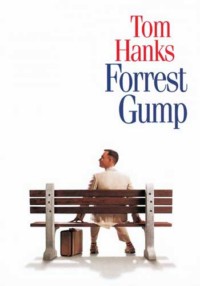 There is nothing left to be said about Tom Hanks and his acting. I have already said so much about him that I would just be repeating myself. In this movie too as usual he is brilliant. Many people have a problem with the story but I think otherwise. This movie has one of the best stories. The innocence and purity of Forrest character entices you and assures you that 'The world isn't so bad after all'.
4 )  The Departed (2006)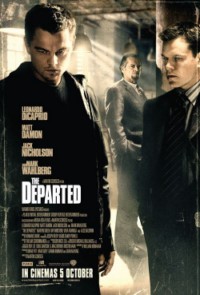 The best Crime movie I have seen. Such an astonishing story and the screenplay of this movie is… just BRILLIANT! The acting is very strong with likes of Jack Nicholson, Leonardo Dicaprio, Matt Damon, Mark Wahlberg and even Alec Baldwin in this very tiny role is brilliant. This movie definitely deserved the Best Movie Award at the Academy's because it really is a breath taking movie that shouldn't be missed.
3 ) Avatar (2009)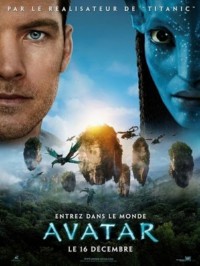 Ah… the visuals. The beautiful land of Pandora, the ferocious yet lovely Toruk, the spiritual Eywa… all are so appealing that I would love to go and live there. This movie just showed of what our earth might have been like before we destroyed it and polluted it. The beauty of Pandora is mesmerizing. The story, acting everything is good but it's the visuals which take your breath away.
2 ) Titanic (1997)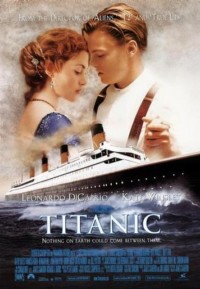 The movie that was my number 1 movie for 7 years. It was only after the seventh year that I had a seven year itch and replaced it. A movie that is so heart warming and touching that I cry every time. This is my most favorite romantic movie and I don't think any other movie even comes close to this one for me. This movie is beautiful, heart- wrenching and charming. The chemistry between Leo and Kate is awesome. The scenes in the 2nd half are touching. The song 'My heart will go on' is mesmerizing. This movie is just magical and it always has me spellbinded.
1 ) The Shawshank Redemption (1994)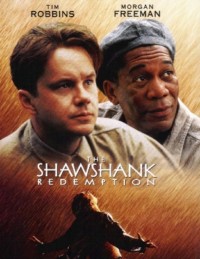 You will never find a person who has seen this movie and dint like it. It's impossible to find anything wrong with this movie. Why you ask? Because it's flawless… a pure masterpiece. It's not every time that movies like this are made but when they are made they please you and stick with you forever. Shawshank Redemption is a movie like that. A movie that has everything… acting, story, direction, execution, screenplay going in that right direction making this a perfect and flawless and my number uno movie.
PS – Sorry for being absent from your blogs for sometime now. I have been very busy for the last week or so. I will catch up soon :).
PPS – I will make a page of all the movies together for easy reading soon too :).