Lets pick up from where we left off –
50) You've got a Mail (1998)
Such a beautiful movie this one is. When I 1st saw the movie I loved it no doubt but was wondering if falling in love online real but now I know it's for real :P. Tom Hanks and Meg Ryan share a great chemistry in this movie too. They are such brilliant actors that they just light up the screen. The movie is so likeable, sweet and romantic. I like Meg Ryan's hair style in this movie. It was hard to pick between this movie and Jerry McGuire… which again is a brilliant movie and one of the best Tom Cruise movie. Can I pick two movies please?
49) Little Miss Sunshine (2006)
I only saw this movie because it was in the Top 250 movies in IMBD and boy am I glad that I saw this one. This movie is the best situational and black comedy movies I have seen. It's an intelligently written, funny, heart warming movie with good acting. This dysfunctional family touches a cord with you for sure.
48) Kung Fu Panda (2008)
You have got to love this big fat Panda! Kung Fu Panda is one of those movies in which a smile never leaves my face. The movie isn't laugh out loud funny but it makes you smile throughout the movie and that's what I like about the movie. The voices are perfect, the animation is good, fighting is too good, the story is interesting and gripping and all in all, the movie is brilliant.
47) When Harry Met Sally (1989)
The writing and the dialogues… those make this movie one of the best romantic comedies ever made. Ofcourse Meg Ryan as usual is sexy, cute, funny, adorable all combined into one. The chemistry between Billy Crystal and Meg Ryan is superb. This movie has got few of the best lines I have ever heard and few of the best scenes I have seen.
46) Lost in Translation (2003)
The movie is mature and I m surprised that I actually like it. You see, most of the times I find mature movies boring. But I saw this movie because the critics were going gaga over it and also because it has Scarlett Johansson in it. After seeing Match Point I had become her fan and I decided to watch this one. This movie is just one of those deep, soulful, intelligently made, brilliantly acted, mature movies. I guess if you have ever felt lonely in life you will relate to the movie. The best thing about this is that it's well written.
45) Brokeback Mountain (2005)
This is the movie that made me a fan of Heath Ledger and Jake Gyllenhaal. The movie is made with so much of class, elegance and honesty. The movie is high on drama but low in melodrama making it one of the best romance dramas. The movie is crude in no scene every shot is dealt with dignity. The whole gay forbidden love just shows that love is just that… love… a beautiful emotion that can never be anything but right. This movie is a master piece and till date I think it deserves an Oscar.
44) Vertigo (1958)
I am a huge fan of Alfred Hitchcock and James Stewart and this movie brings them together. I always like the way Alfred Hitchcock makes a movie. Every movie of his is engulfing and has unexpected twists that make drop your jaw in surprise. Vertigo is one of his best movies. The story is brilliant because it actually pulls off a perfect murder. The cinematography (considering it is a 1958 movie) is splendid, the acting is good and Ofcourse the direction is remarkable.  This movie has all the Alfred Hitchcock's elements in it. James Stewart as in every movie is great even in this one.
43) Notting Hill (1999)
Such a pleasing movie this one is. Its one of my all time favorite romantic movie (as you must know by now). This movie is so visually lovely, sweet, cute, romantic, well acted, funny at time, real, touching, heart-warming that I love love love it! And oh, who can ever not like the song 'When you say nothing at all'?
42) Ice Age (2002)
The Ice Ages movies are such a pleasure to watch. The movies are just simply outstanding. The animation is brilliant, the voices are apt, the story is funny, heart warming and just so so good. I cant say which is my favorite because every Ice Age movie is just amazing. A must see for animation lovers. The character of Sid makes you laugh… probably one of the funniest animation characters.
41) The princess Bride (1987)
This movie has everything in it action, adventure, fantasy, romance and one of the best revenge plots I have seen. This is one of those great fairytales  that makes you feel great at the end. An amazing story which is well acted. It has a perfect mix of adventure and romance.
40) Catch me if you can (2002)
Two of my favorite actors come together in this movie… so how can I not watch this movie over and over again? Based on a true story this movie has one of the best plots. The chase between the FBI agent (Tom Hanks) and the very charming impersonator (Leonardo DiCaprio) is worth a watch. The movie is interesting, well acted, well directed. I guess that when you have Steven Spielberg, Tom Hanks and Leonardo Dicaprio come together and make one movie, it ought to be good and so it is.
39) Beauty and the Beast (1991)
This movie is so so so sweet and so 'aww' that I can watch it again and again but never ever get bored of it. Everything about this movie is awesome – the music, the story, the animation and the voices… everything is so lovely. I especially love the voice of Paige O'Hara as Belle… she has incredibly lovely and very soothing voice. The song 'Beauty and the Beast' is one of my favorite songs and it's also the most played on my I-pod. One of the best movies I have ever seen.
38) Dirty Dancing (1987)
I've had time of my life… watching this movie. A movie that I pop into my DVD more than any others I own. I just love this movie. This is a great movie; you can't help but fall in love with it. The story and the acting are great. The soundtrack is just wow! And Patrick Swayze I don't have any words to describe him.
37) Fight Club (1999)
This movie is in this list for 2 main reasons – Edward Nortan and a very thrilling and chilling ending. Edward Nortan doesn't play his character but becomes the character. It's the best role he has played till date. Brad Pitt Ofcourse is brilliant but Edward is impeccable or even more than that. Yes, the movie is violet and dark but its still a master piece in many senses.
36) Psycho (1960)
Another one of Alfred Hitchcock's best. This is probably one of the most known and most seen Hitchcock's movies. The story of this movie has been an inspiration for so many more movies, shows and books. The acting and story are remarkable. This is a movie that scores very high on suspense and thrills. A movie with a mind blowing ending. This movie is one of its kinds.
35) Breakfast at Tiffany's (1961)
It's such a classic romantic movie and pretty famous one too. I had heard so much about this movie before I saw it and my expectations were pretty high. But the movie lived up to all the hype. Audrey Hepburn is such an amazing actress. The romance, the comedy, the acting, the story and the music score perfectly fall into place. The song 'Moon River' is beautiful. Yester year actresses are so talented they can act, sing and dance.
34) Die Hard (1988)
I love Bruce Willis and the whole Die Hard series. The movie is action packed with an engaging storyline and very strong performances. Actually I think that Die Hard is the best action movie ever made. Everything in this movie falls perfectly into place which makes this movie a delight to watch. Die Hard and Die Hard 2 i.e. Die Harder are my favorites. And Bruce Willis is so awesome!
33) Witness for the Prosecution (1957)
Agatha Christie is one my favorite writer. She spins the tales in such beautiful manner that I always find it difficult to put the book down. In the same way this movie is so made intriguingly that it's difficult to take your eyes off it. Charles Laughton is such an amazing actor that he brings a few laughs to this serious and brilliant court room the drama. This is the second Bill Wilder movie in my list.
32) Memento (2000)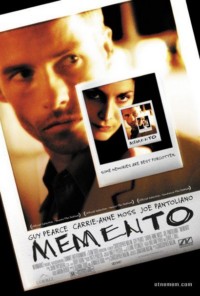 This is an out to out Director's movie. Generally, in every movie it's the acting that interests me the most. But in this movie the acting hardly caught me (even though it was good) because I was intrigued by the direction and the screenplay. The way story is told in this movie is beyond exemplary. Such an enthralling movie that till date I m mesmerized by it. This movie made me a fan of Christopher Nolan.
31) It Happened One Night (1934)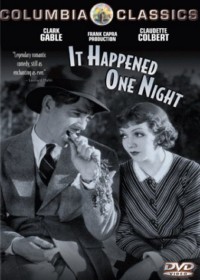 If you have seen either Chori Chori (Raj Kapoor and Nargis) or Dil Hai Ki Manta Nahi (Aamir Khan) and liked it, then believe me you have got to see the original. Its one of the best movies I have seen. The movie is so well crafted and performed that it's a delight to watch. The 1st movie to win 5 Academy Awards says something about the movie… doesn't it? Frank Capra is  brilliant.
I have seen far too many movies haven't I? I cant help it I m a movie buff.
Happy Sunday Guys! Have fun!