Hello Guys,
This post is long time coming. I began writing this post during the first week of January but couldn't manage to finish it due to various reasons. 2019 has been rocky so far but I am hoping that things will improve soon. Anyways, before talking about 2019 and my goals for this year, lets talk about the year that went by in a jiffy… 2018.
2018 was an eventful year and was filled with many remarkable moments. I achieved my life long dream of getting my Masters, travelled a lot, went to One Republic concert, attended many family events and all in all had a good year.
Saying that, I can't deny that 2018 wasn't all hunky dory. At the end of 2018, when I reflected at the list of goals I had planned on accomplishing, I realized that I have fallen short. I didn't manage to do many things that I had planned. I neglected a couple of things in 2018, including my health and reading. But I am hoping that 2019 will be a different story.
Anyways, I digress. Let's talk about few of the best moments from 2018.
Rajasthan Road Trip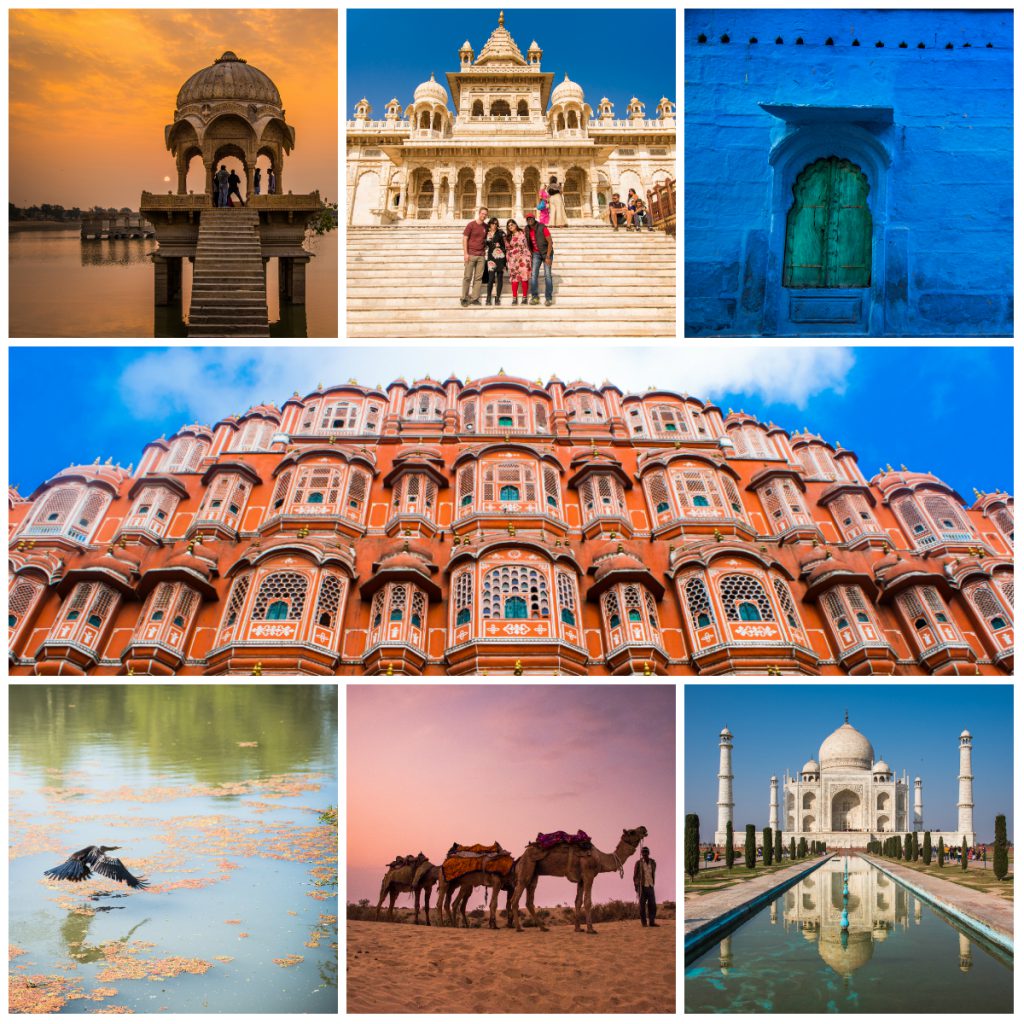 2018 started off with a bang. We spent two weeks road tripping through Rajasthan with our friends. Our journey started in the Pink city of Jaipur, then we visited the Blue city of Jodhpur followed by the Golden city Jaisalmer and finally the bird watcher's paradise Keoladeo National Park. We visited numerous impenetrable forts built by our great kings and marveled at their architectural brilliance. We were blown away by the exquisiteness of the various havelis. The beauty of lesser known places such as Jaswant Thada, Gadisar Lake, Vyas Chhatri, Bada Bagh, Mandore Gardens among many others rendered us speechless. We capped off our Rajasthan trip by spending two days in the serenity of Keoladeo National Park as the birds chirped away, while our cameras clicked. At the end of the trip we also visited epitome of architectural marvel – The Taj Mahal.
MA in English
In 2018, I also managed to fulfill my life long dream of finishing my Masters. In 2016 I finally took a step towards achieving this goal and in 2018 I finally passed out with a GPA score that I can be proud of.
OneRepublic Concert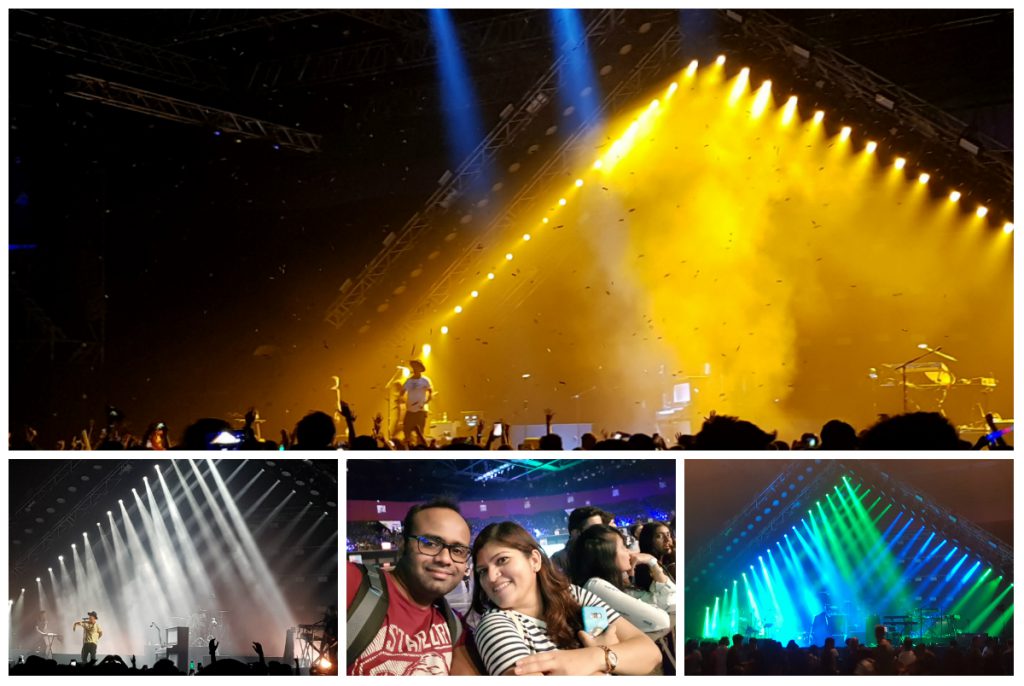 The moment I found out that one of my favorite bands was finally coming to India, I knew I had to attend the event. It didn't matter that the concert was in Mumbai or that it was during the peak Mumbai summers. I immediately booked my tickets and flew down to Mumbai with high expectations. Unfortunately, the organization of the event was a huge let down. The concert was supposed to start at 5 and the gates were to be opened at 4. So, we headed to the venue at 2 and stood under the scorching summer sun. 4 o'clock came and went and yet there was no sign of opening the doors. We were kept waiting till 6:30 in the evening. There were moments when we got so frustrated by thirst and heat that we wanted to leave. But I am glad we stuck it out because once OneRepublic started to sing everything was forgotten and we ended up having a time of our life.
Venturing into the Land of Leopards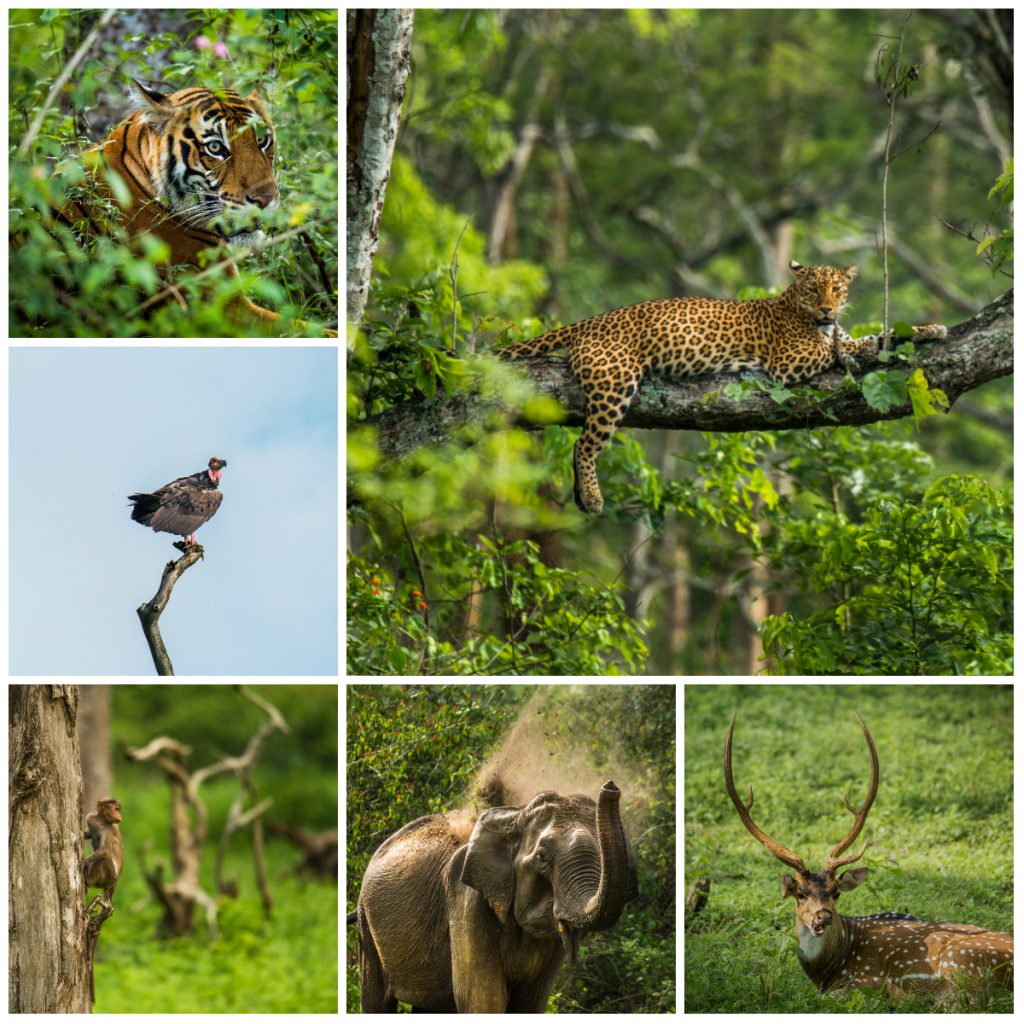 I, my husband and my husband's cousin headed to the forests of Kabini, a part of Nagarhole National Park in Karnataka to spot some incredible wildlife, especially Leopards and the Black Panther for which Kabini is famous. We got to see more than what we asked for. We saw herds of Spotted Deer, Elephants, Gaurs, Monkeys, Sambar Deer, Mongoose and lots of birds. But the first biggest moment of the trip was when we spotted the famous Leopardess Cleopatra relaxing on a tree. The second major moment came when we spotted two tigers during our fourth safari. We also managed to spot the rare and critically endangered Red-Headed Vulture. We were chased by a mammoth tusker that made us appreciate and awe at the sheer power of the beast. After spending three incredible days in midst of wildlife, we didn't want to leave. While driving back to Hyderabad we were already planning a trip to venture back into the forest. So, we finally have booked our second trip to Kabini and are heading there again this month. We hope to see more wildlife and especially the coveted Black Panther this time around.
Hampi Trip with Dad and MIL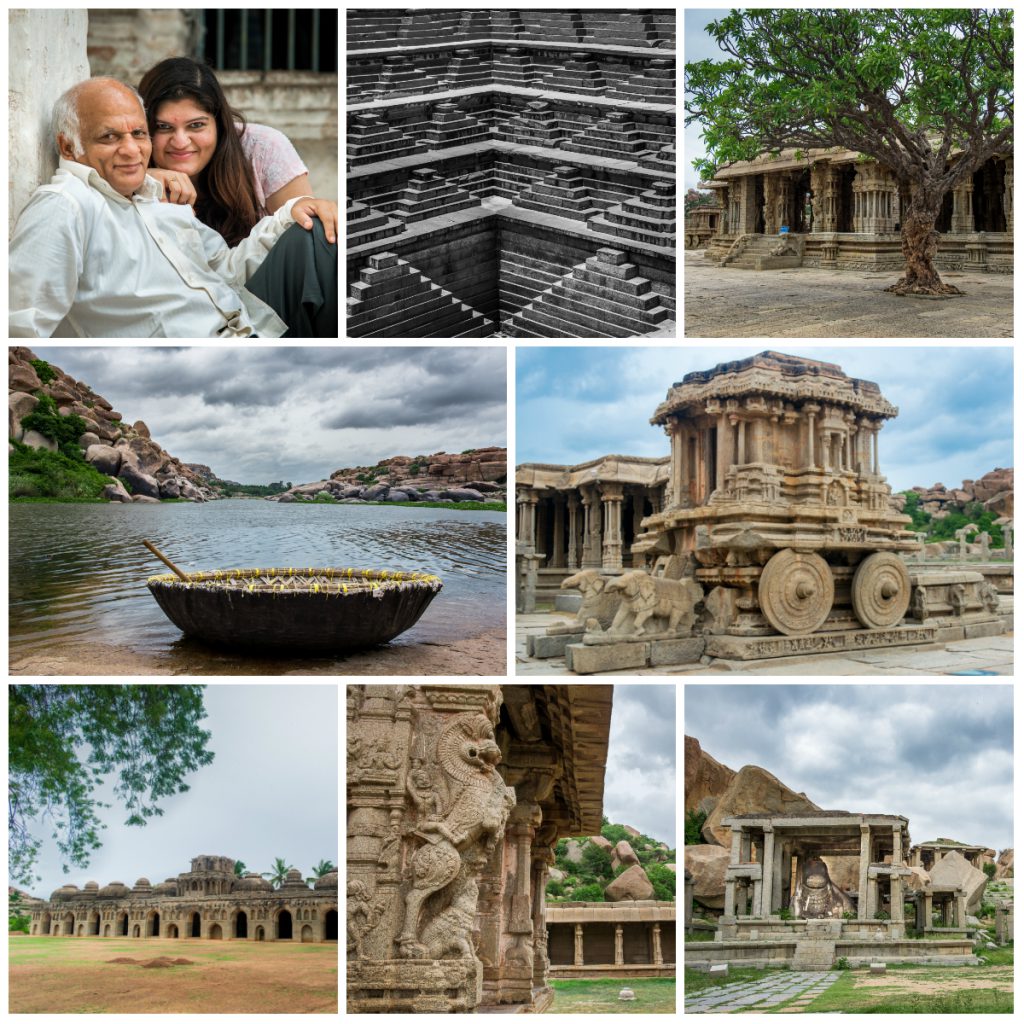 In the month of July, I and my husband set on a road along with my Dad and my Mother-in-law for the very first time. We had never taken my Dad or MIL on a such a long drive and we were excited to explore Hampi, Badmi and Pattadakal with them. We set out before dawn hoping to reach Badami before dusk. But unfortunately, we had to skip Badami and Pattadakal as our car broke down and we lost two good days in getting our car repaired. But we did reach Hampi as scheduled. The next couple of days we spent temple hoping and admiring the unrivaled architecture of the prodigious Vijayanagara empire. I do want to write an entire post about the marvels of Hampi.
Surprising Wildlife of Hampi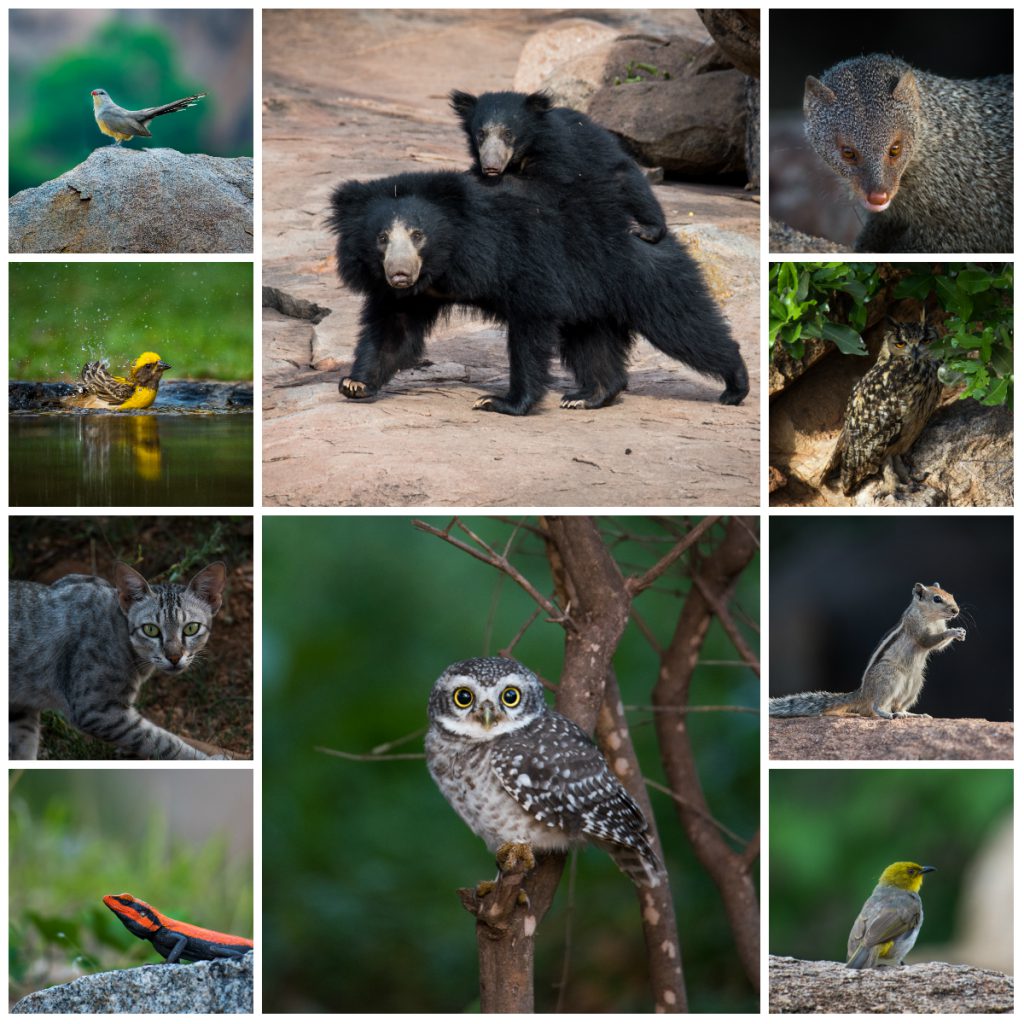 Rich wildlife is not something that comes to one's mind when one thinks of Hampi. Hampi is famous for its ruins and rightly so. But Hampi's wildlife is also something that's worth exploring. Daroji Bear Sanctuary that's close to Hampi is the first and the only exclusive Sloth Bear sanctuary in India. Sloth Bears are very elusive creatures and spotting them is even harder than spotting a leopard. So, I never in my wildest imaginations had thought that I would ever see Sloth Bears so close to me. We not only managed to see 4 sloth bears but also saw a baby piggy backing on its mother's back… mowgli style. The sanctuary and the town of Hampi is also incredibly diverse when it comes to bird life. If you are a bird lover its truly a paradise you need to visit.
The Epic Month-Long South Africa Road Trip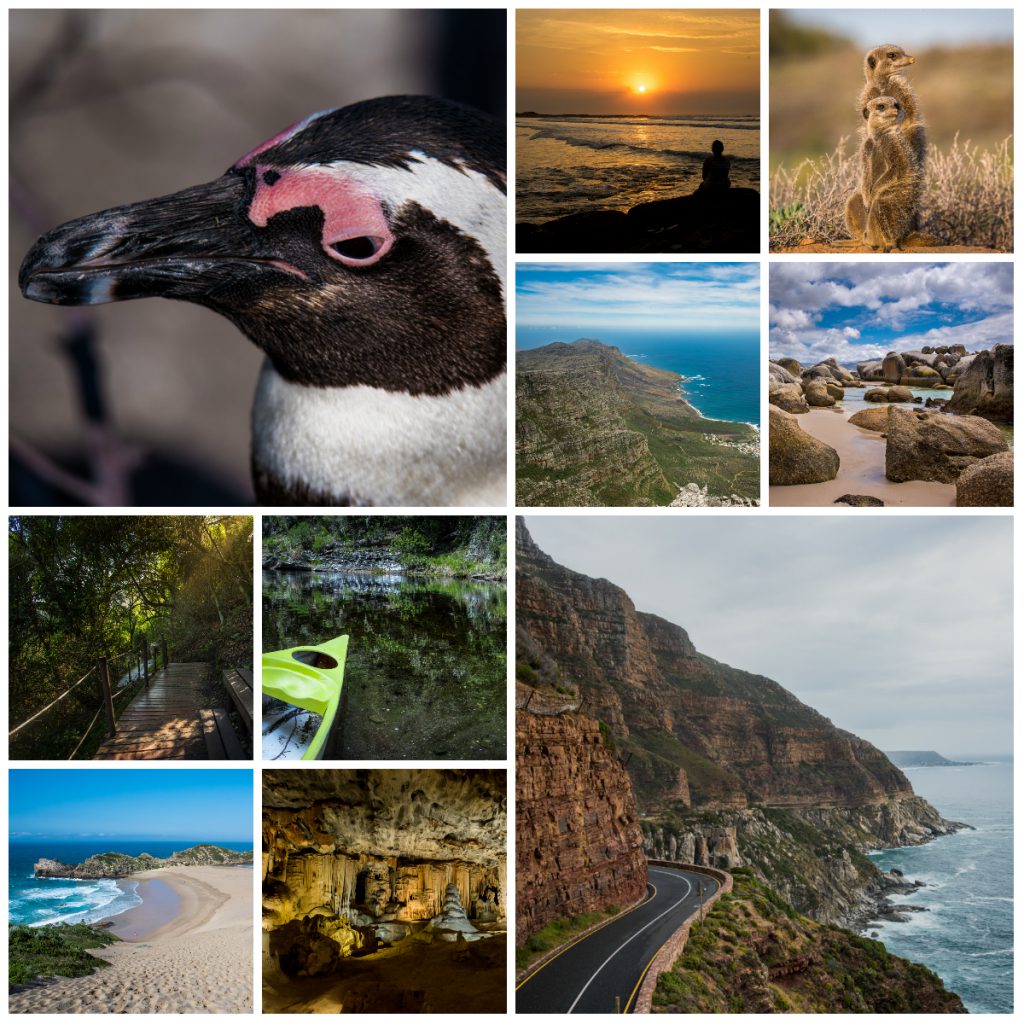 We went on a month-long road trip through my dream country South Africa. The epic month was filled with one adventure after another. Every day brought something new and something incredible. We drove on few of most picturesque and panoramic landscapes I have ever seen. We canoed through the Touw river to reach a hiking trail that gave us our first sighting of the beautiful Knysna Lourie. We witnessed few of the most beautiful sunsets and sunrises. We climbed through the boulders on the Boulders Beach to relax with a colony of penguins. We ate some delicious food, visited many places that took our breath away and had conversations with people that will stick with me forever. Though every moment in South Africa was wondrous and memorable, there are three bucket list experiences that require a special mention.
The African Safari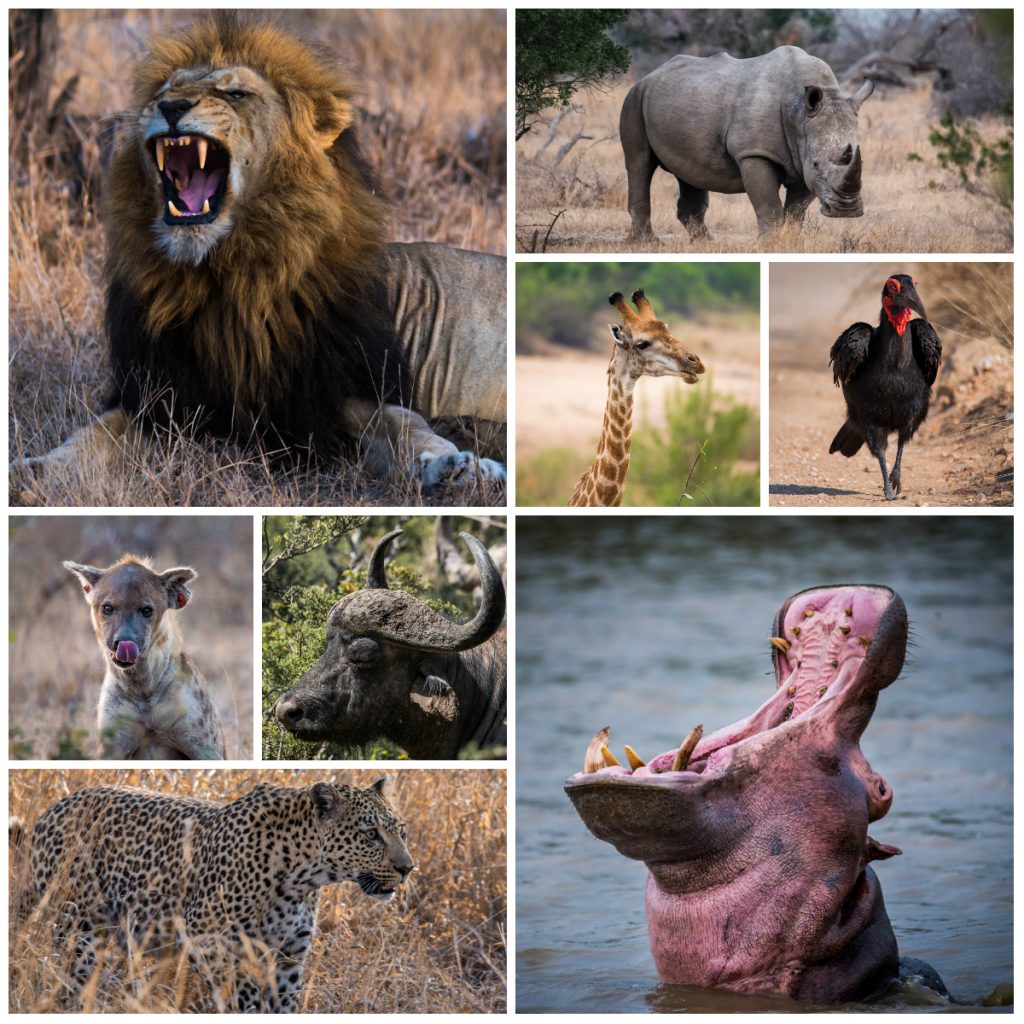 Going on a safari in Africa has been on my bucket list forever and that dream finally came true last year. And you would think that now that I have finally been there, I would be satisfied… I have to tell you, I am not. Now that I have got a taste of how incredible the experience of going on an African safari is, I want to go again. I will definitely re-visit Kruger one day. Who wouldn't want to go back to a place where you witness incredible wildlife at every turn? Seeing many different birds, Hippos, Reptiles, Leopards, Lions, Elephants, Buffalos, Hyenas, Impalas, Zebras, Giraffes, Kudus, various different antelopes etc every day can never get boring or dull. And if things go my way, I will revisit Addo National Park, Hluhluwe National Park and iSimangaliso Wetland Park for sure.
Bungee Jumping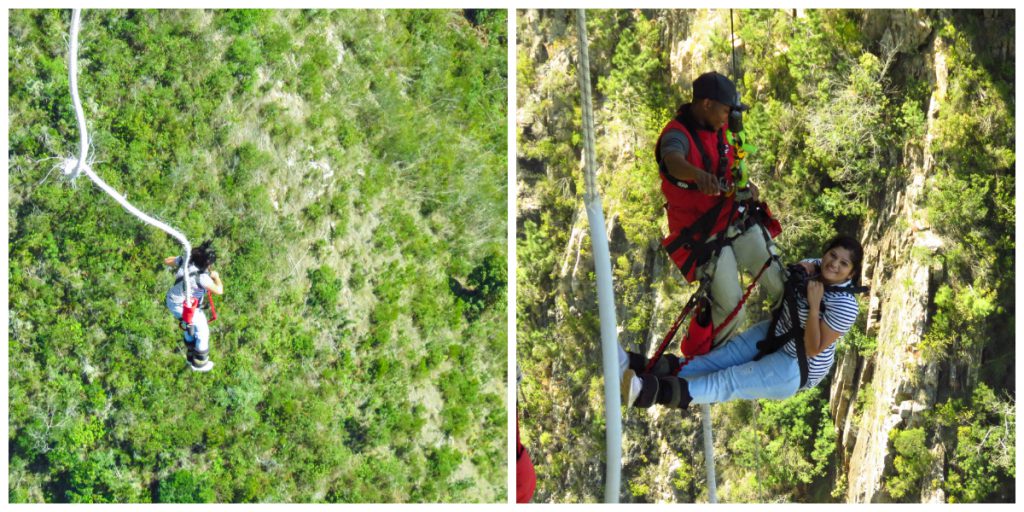 During our time in South Africa, we jumped off the world's highest man-made bungee jumping bridge. The Bloukrans Bridge is the third highest bungee jumping point and 216 meters high. It was a scary and wonderful experience at the same time. Fear and exhilaration went hand in hand during the jump. The adrenaline and happiness I felt after the jump is unparallel to any experience I have ever had in my life.
Whale Watching

I really don't have words to describe the feeling I felt when I saw the mammoth Southern-Right Whale swim right beneath our boat. We had heard amazing reviews about the whale watching in Hermanus. But we never imagined that we would be so close to the giants. Seeing the mother and the baby swim peacefully underneath our boat made us admire how magnificent our world truly is. Whale watching is an experience I will never ever forget.
Other than these moments, the year is also filled with many other memorable events such as many family events including wedding of one of my favorite people, hanging out with friends, meeting new people and just laughing a lot. I hope that 2019 too brings in few great memories.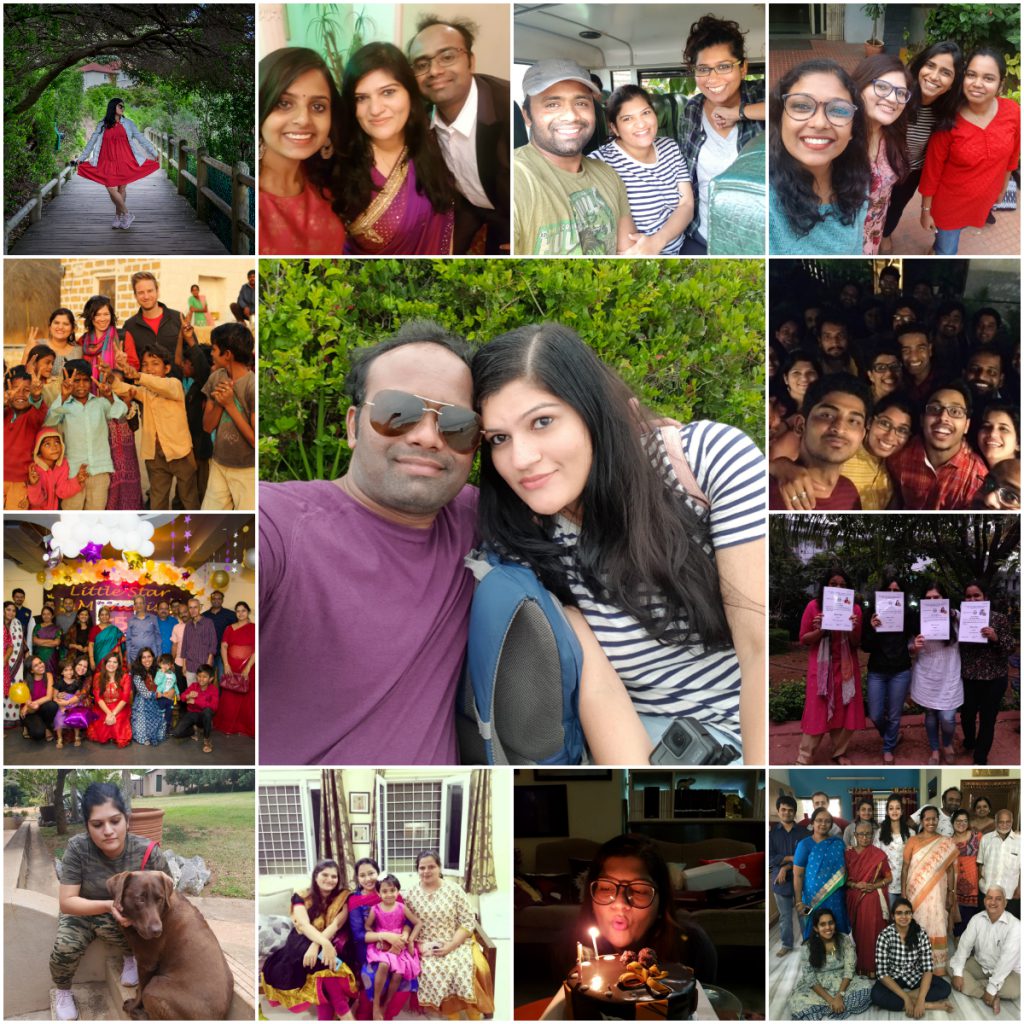 How was your 2018? Tell me down in the comments.