As I sit in my comfy chair and type away I realize that I missed my home more than I thought I would. Not that our 25 day long road trip wasn't magical… because it was, and I can't wait for our next big adventure. But being home in your pj's, not bothering about how you look and just relaxing has its own charm and I terribly missed it.
I know you guys are lost and are wondering what 25 days long road trip am I talking about? Well, I was off to Bhutan in the month of December and I will explain more later on in this post.
But for now, let's talk about the year that was 2015…one of the best year of my life so far. So let me wrap up the year that was filled with happiness and laughter.
January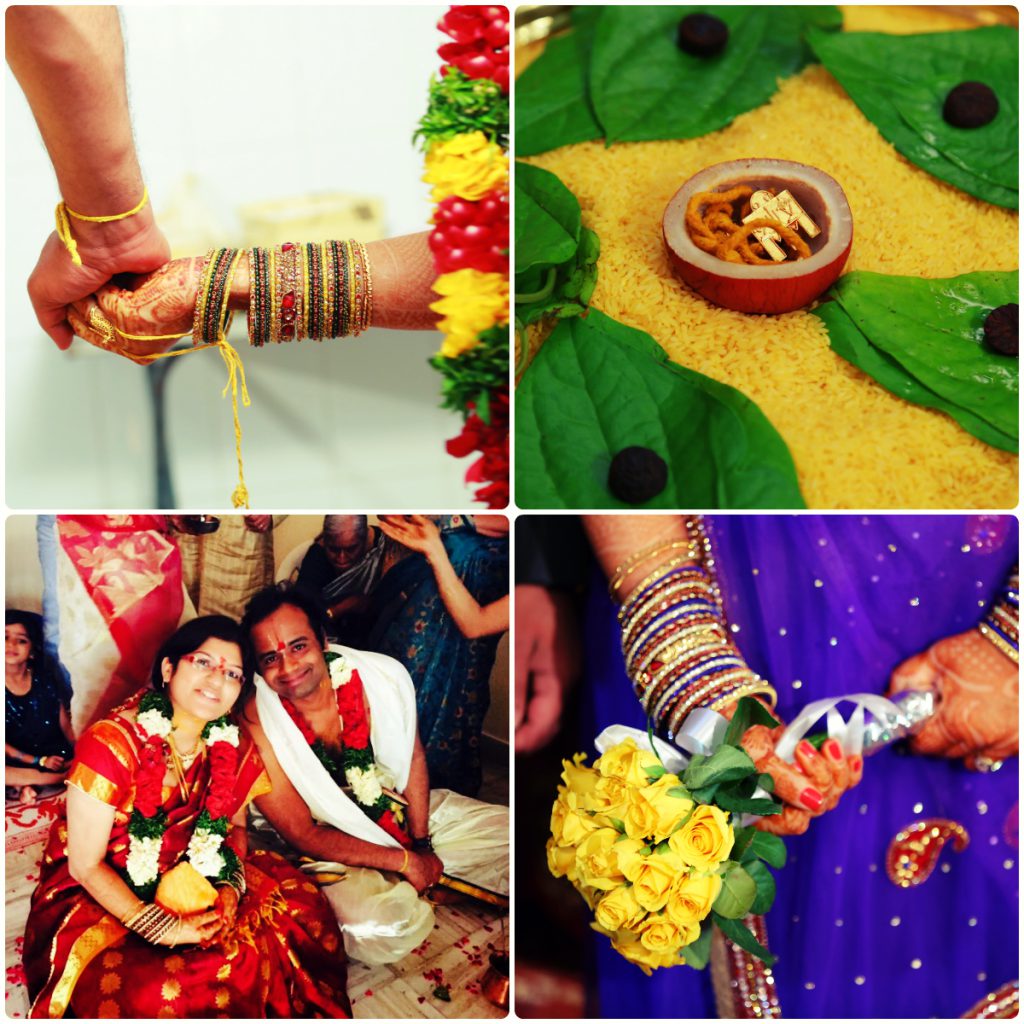 January 2015 is one of the most special months in my life. After all it's the month I finally married the man of my dreams. It's also the month I finally I understood the phrase – Shop till you drop. Let me tell you, Indian wedding is an exciting affair, surely, but it's incredibly tiring as well. But being surrounded by all your loved ones and getting pampered helps a lot.
February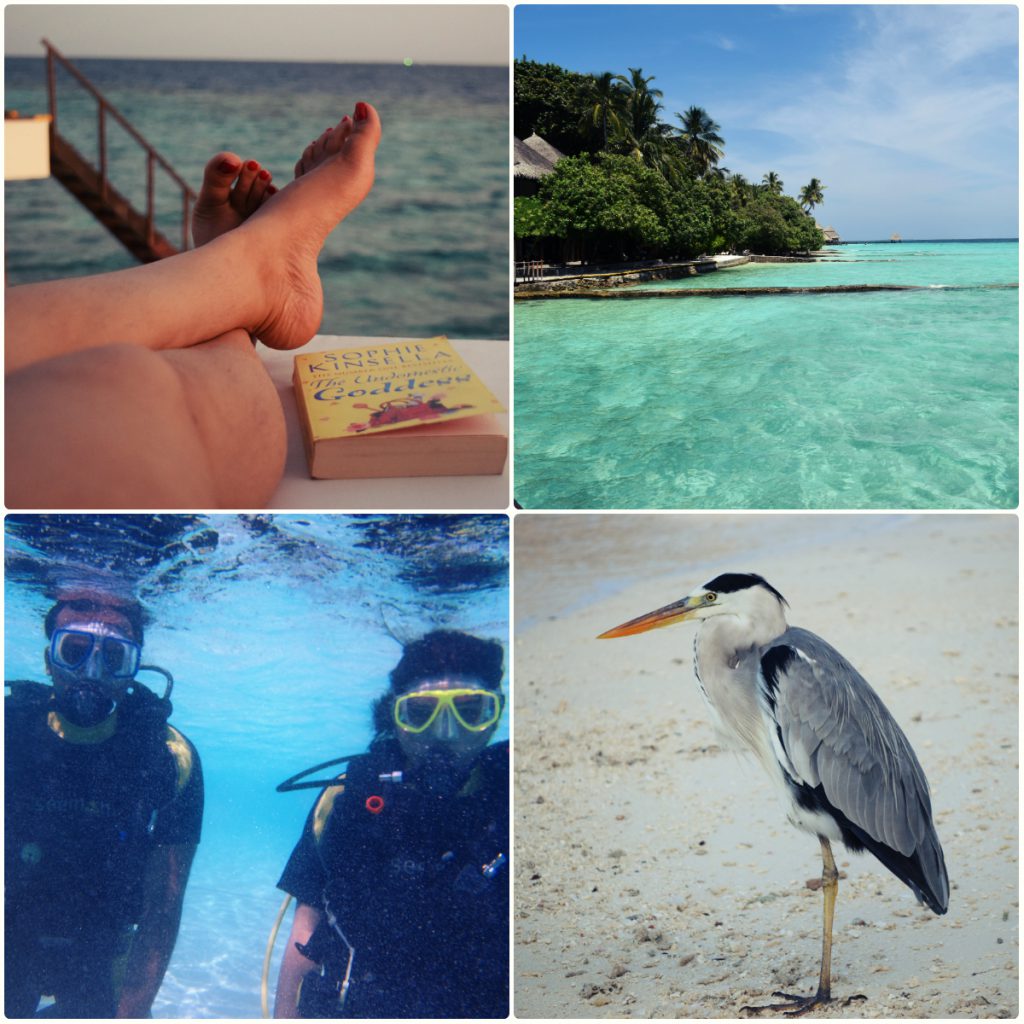 February was a month of change and travel. I moved out of my parents place and moved into my in laws home. The change was scary but my new family made the whole transition easier for me. Feb is also the month when I went on trip to Tirupati with my two families to get Lord's blessing and the trip was an experience. But the best part of the month was of course my HONEYMOON TRIP to Maldives. Maldives will forever hold a special place in my heart for being the first time that I crossed the mighty ocean and visited another country. Maldives is my first International destination and I couldn't have asked for a better location.
March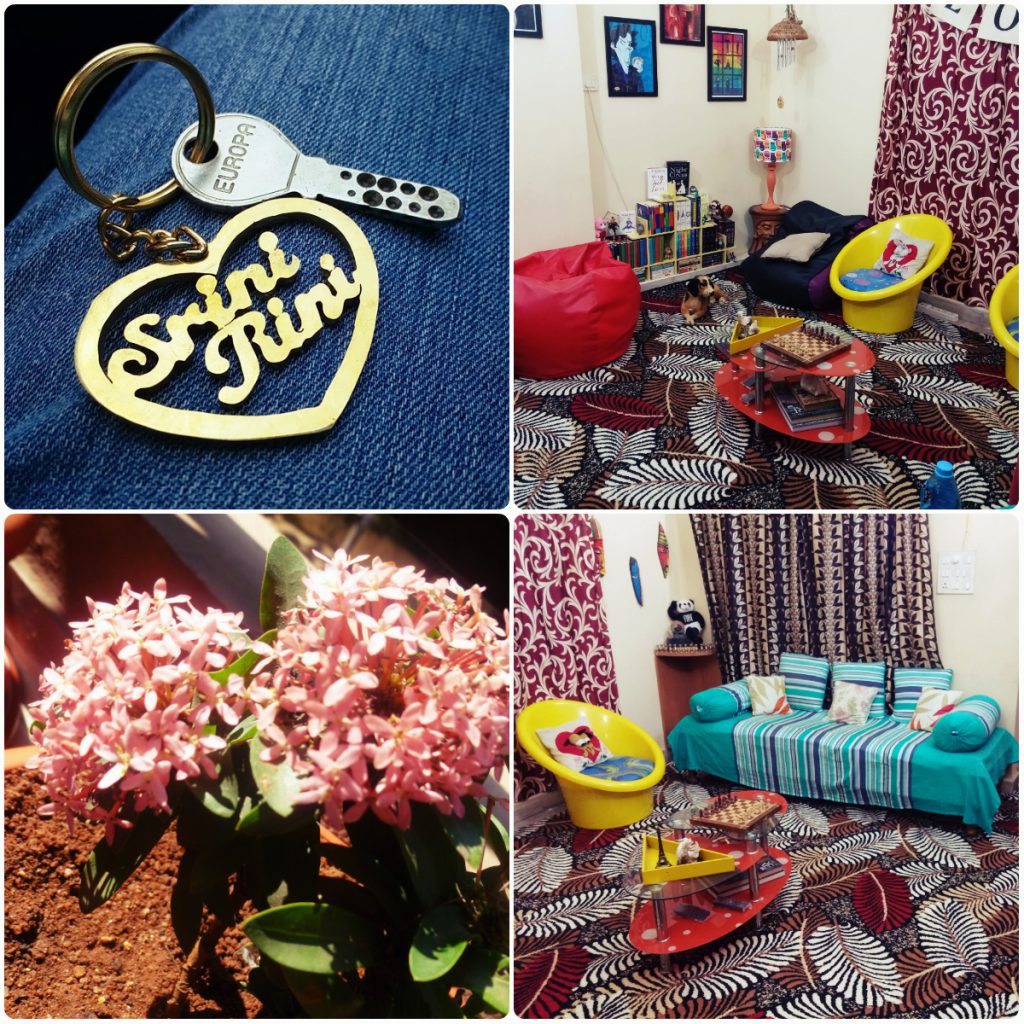 We moved in March. We found our own little place in this big big world. I and my husband spent most of the time shopping for our brand new home. We shopped for everything from big things like furniture and electronics to the smallest decorative items. As exciting as it was, it was tiring too but the end result was beautiful.
April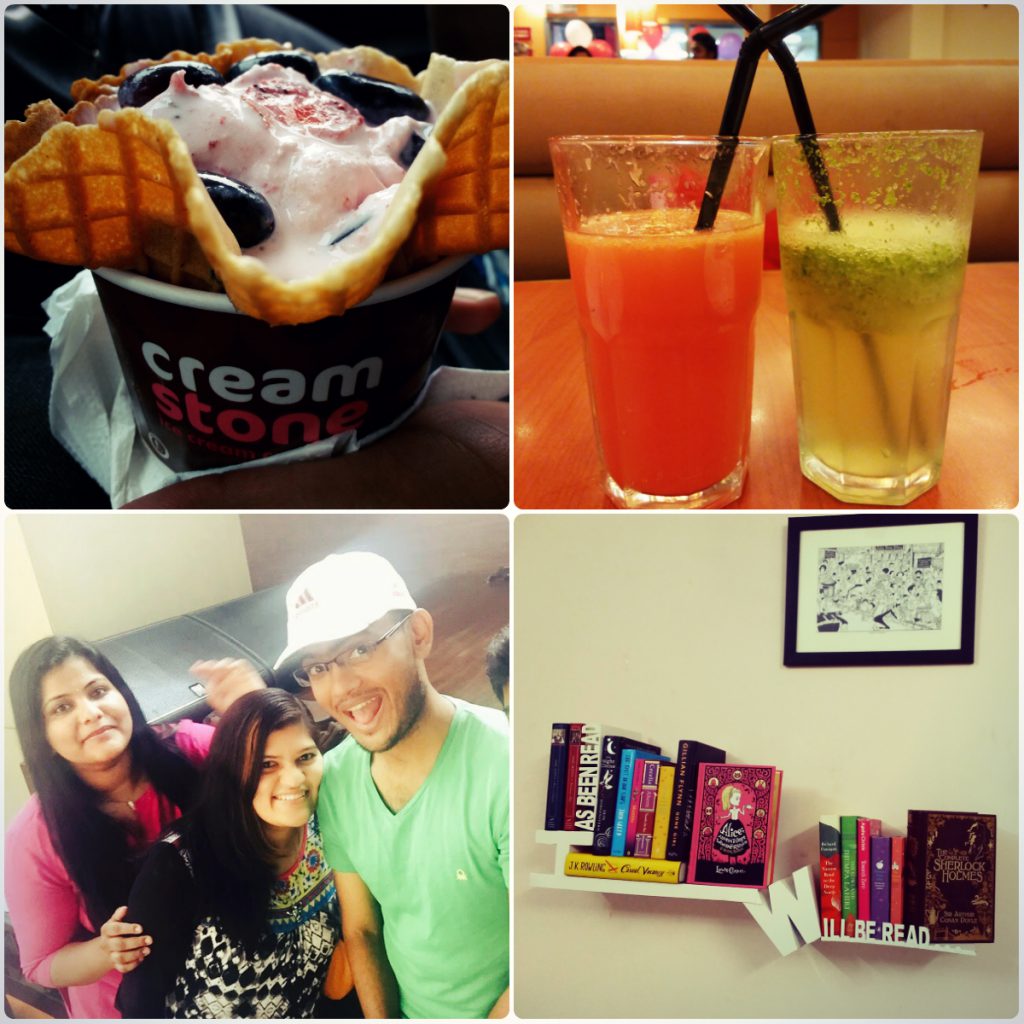 I spent most of April hosting luncheons and dinners for the family, catching up with friends and visiting few relatives. I have already done a wrap up for this month.
May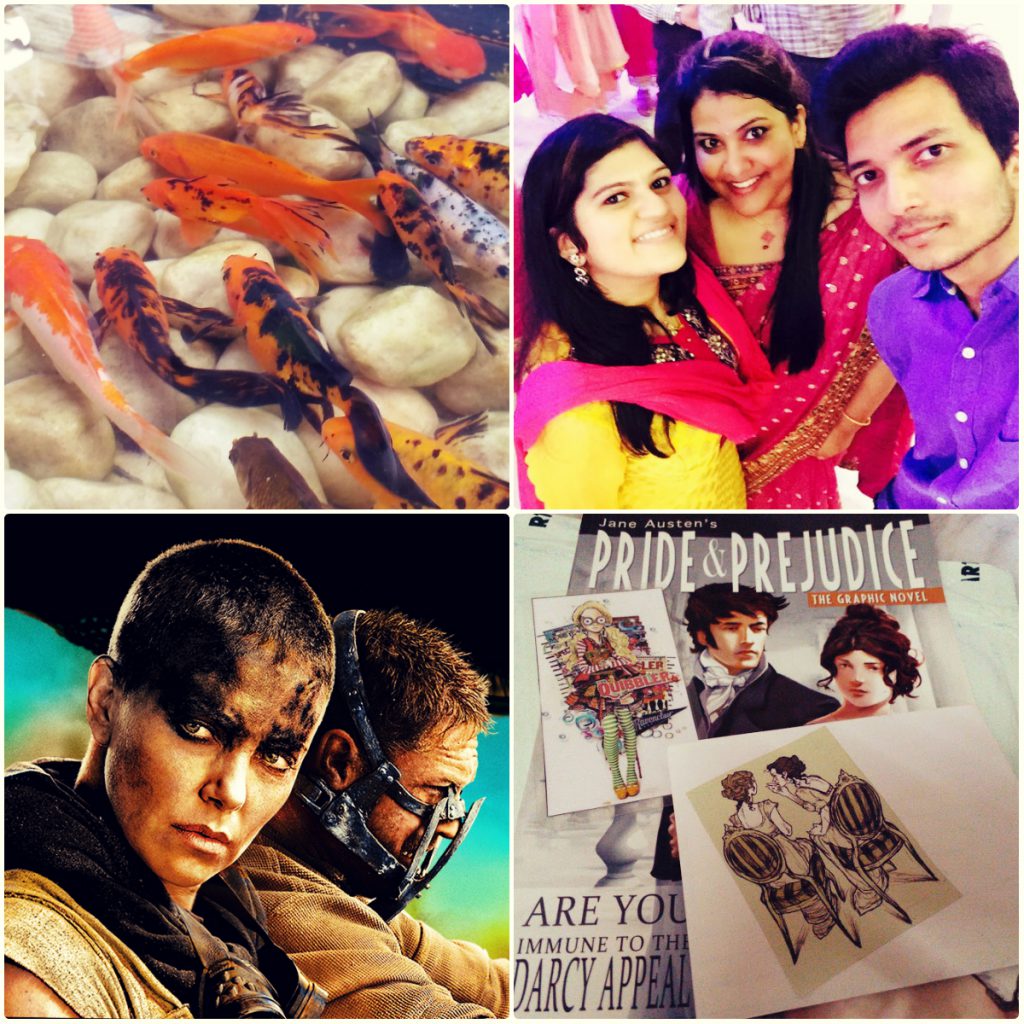 Oh, so much happened in the month of May. One of my good friends got married, I finally got some reading done, I got my first snail mail from a good friend, I spent a lot of time hanging out with my best friend, had a fantastic day out on Mother's Day and also MAD MAX happened.
June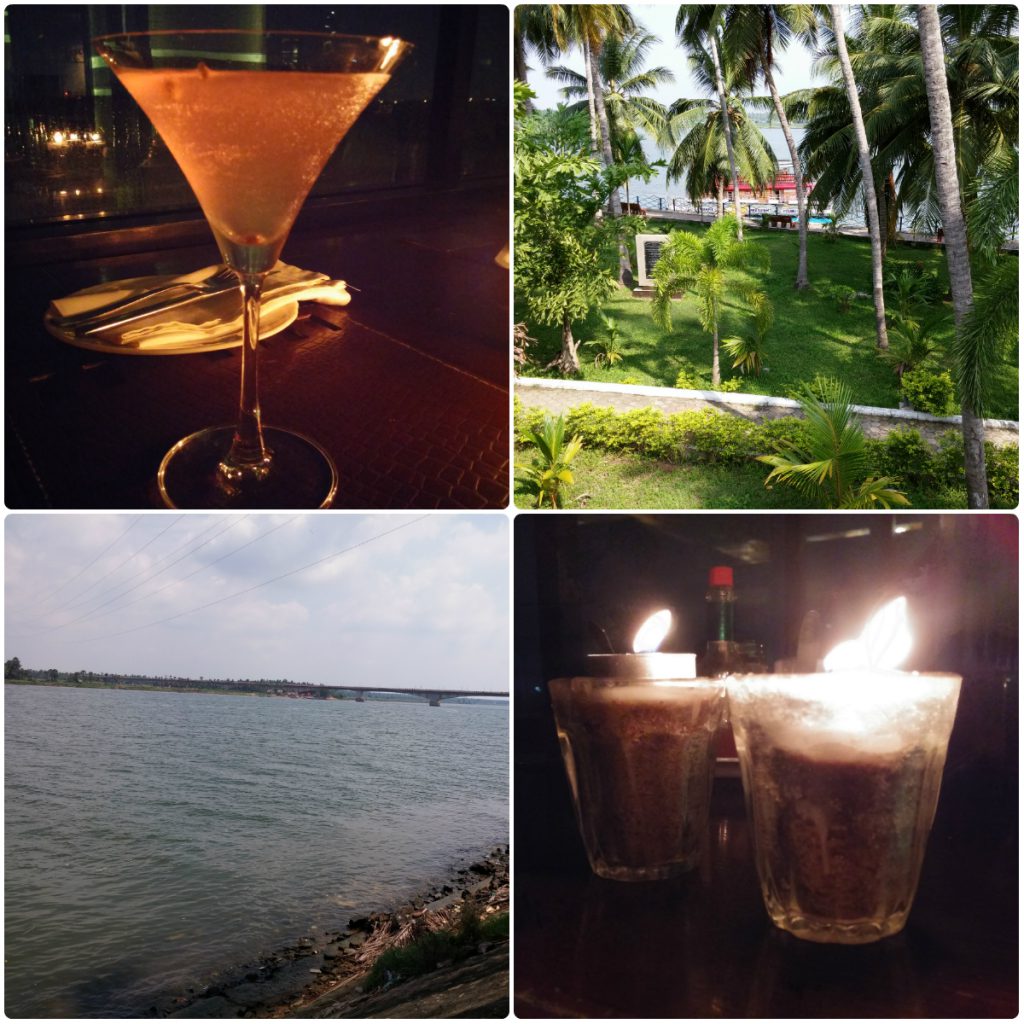 I felt like doing nothing in June. I did go out with friends, celebrated mid-night birthday parties of cousins, visited relatives place, read a few books and watched a few movies but most of the time I felt like relaxing. But my husband had other plans because he decided to go on a Guys trip with his friends to Dindi. He kept sending me pictures that did make me turn red with envy.
July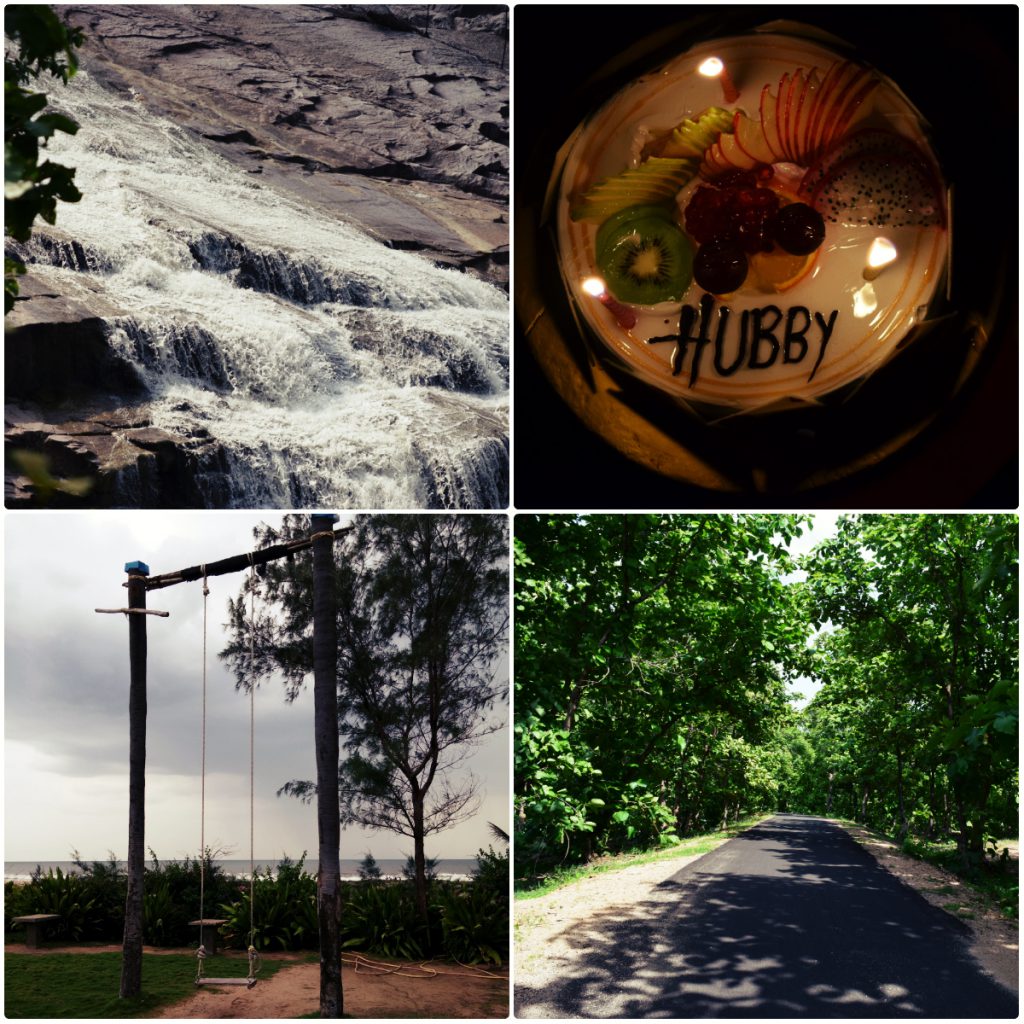 After my husband's road trip with his friends I felt like going on one too. We decided to go on a day trip to Kuntalla Waterfalls. And this time around we decided to drag the family along. The whole trip was super fun. The month was also special because my husband celebrated his 32nd birthday. I hope he liked the 32 presents I got him.
August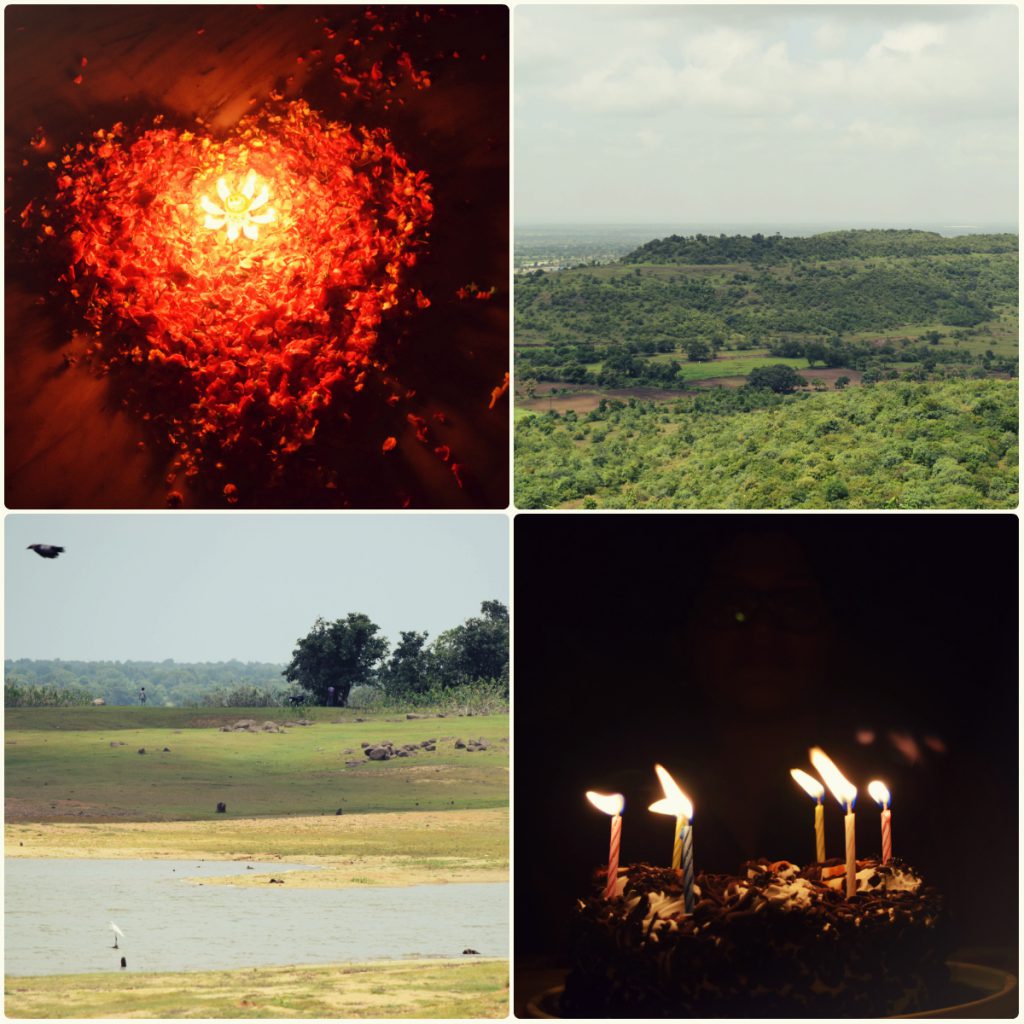 August is my favorite month. After all it's my birthday month. This time around my husband made my birthday even more special by gifting me 27 gifts to ring in my 27th birthday. August is also the month my sister in law finally got engaged to man of her dreams. I and my husband also went on a day trip to Anantagiri Hills with 20 odd Fiat friends of my husband. Watching 20 Fiat cars zoom by on road was a site to remember. I honestly ended up enjoying the drive and the experience more than the destination itself. My husband took another trip with his best friends to Chirala… a place I want to visit one day.
September & October & November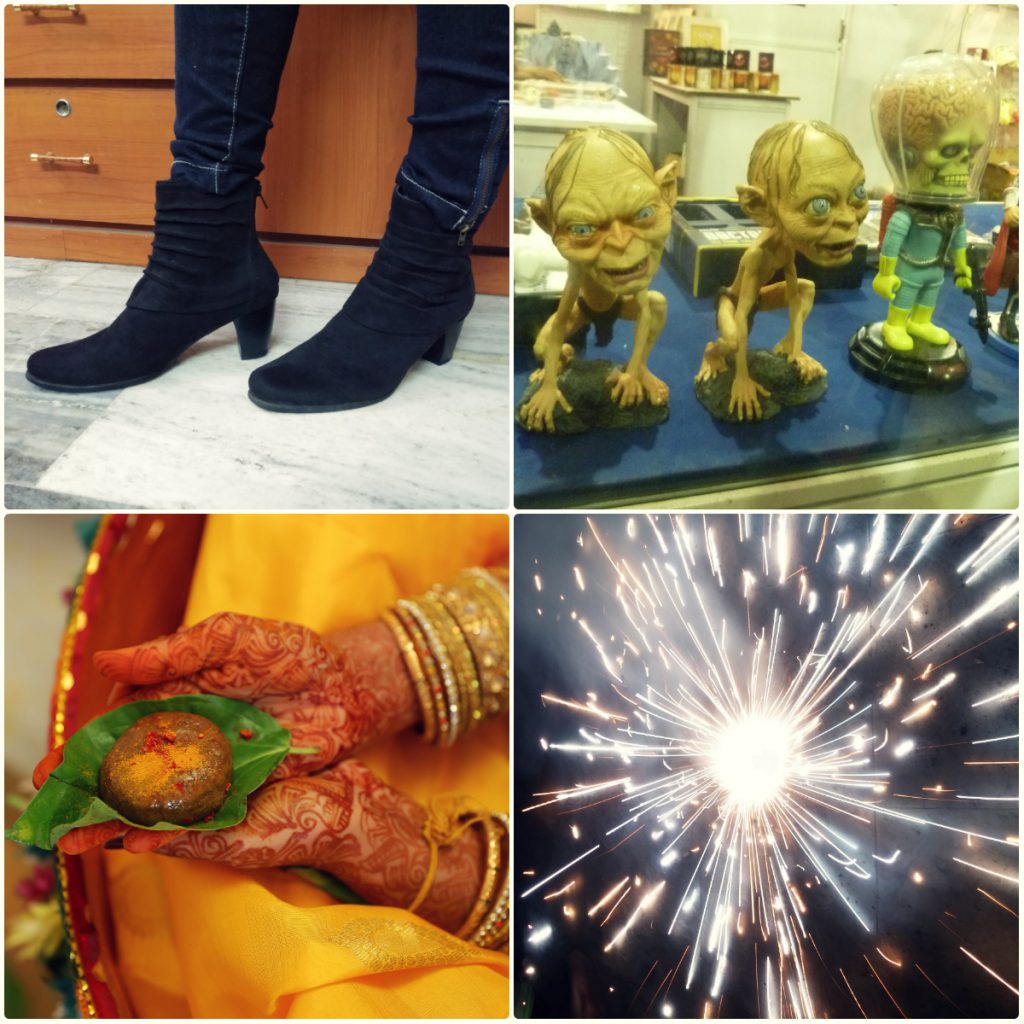 September, October and November were pretty hectic months. These three month were spent in preparation for SIL's wedding that was would happen on 22nd November. September was spent searching for the perfect location for the wedding. In September we also went to Comic Con but this time around I was disappointed because the place was too small for the crowd that had gathered and all the merchandise was sold out by second day afternoon. October was month of festivals, birthdays and shopping. It was fun but also a bit hectic and went by with lighting speed. Before we knew it, it was November 22nd and the day of wedding. The wedding was beautiful.
December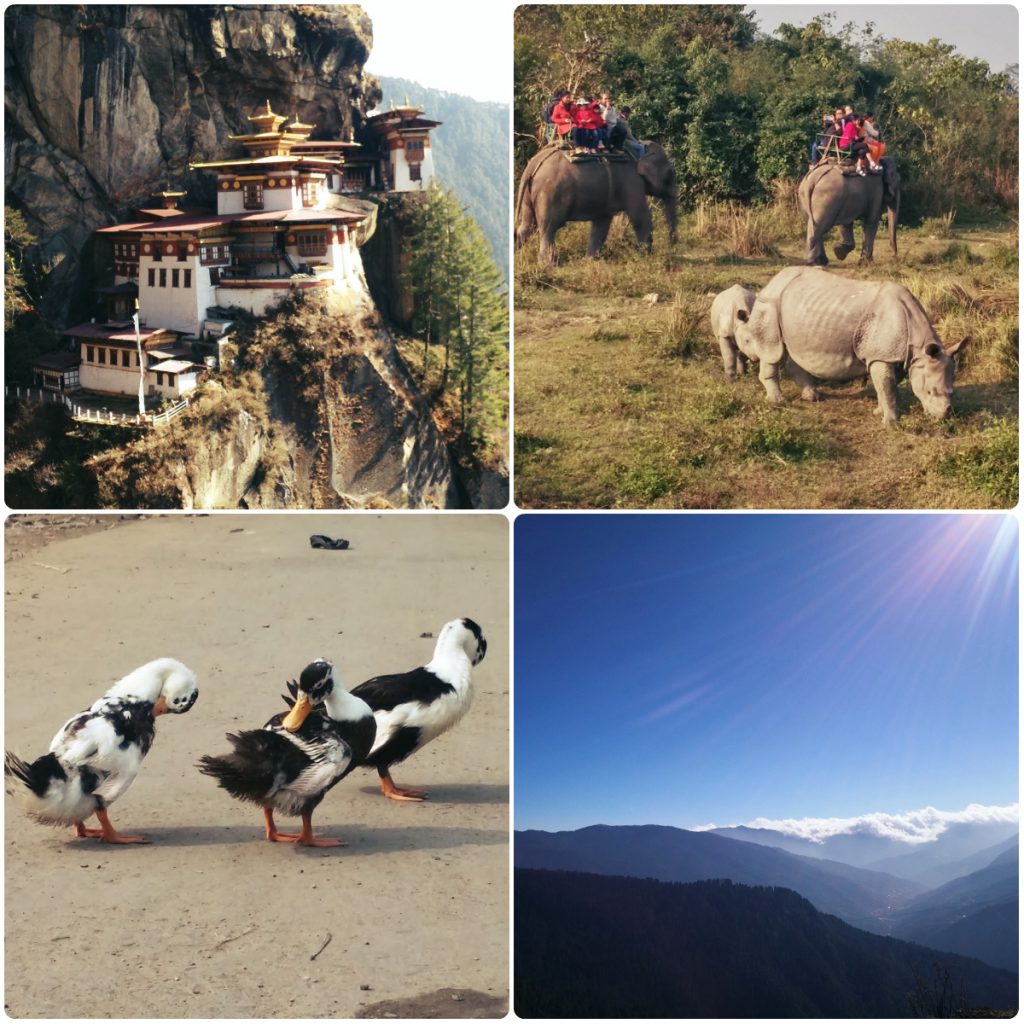 December was the month both I and my husband were looking forward to the most. We were very excited for our big road trip to Bhutan from Hyderabad. We started on December 10th and spent the whole month on road touring the Land of Thunder Dragons. On our way back to India we also visited Kaziranga National Park in Assam (will post more about this adventure soon). We rang in the New Year somewhere on NH28 with fog all around us.
Before I end this post let's see how I did with the goals I had set myself, shall we?
Reach my ideal weight (just lost 3 kgs the entire year and I still have a long way to go)
Read over 60 books (managed to read 30, which is good enough honestly)

Watch over 100 movies

Go on my first International trip

Donate Blood (Didn't happen)

Save More Money

Learn Swimming (joined the classes haven't mastered it yet)

Learn Driving (this year for sure)
Get a second ear piercing (This year for sure)

Take more photographs/ Take up a Photography Challenge

Blog More (better than last year)

Donate

Make a Cake from scratch

Do something drastic with my hair (I colored my hair)

Make New Friends
Though I couldn't finish all my resolutions, 2015 was a fantastic year. 2016 has gone off to a good start.
How was your 2015?
PS – You guys must have realized by now that this post was typed out in the beginning of Jan and I have taken over 1 month to just post it. Yes, I work slower than a snail.